.
It's gotta be said. TA's handwriting skills were exceedingly piss poor. Typical of the Addams family I guess.
Below is a section of a letter written by TA. I've then taken 3 random words ("everything", "reasons" and "understand") from the original pedo letter posted yesterday, and put those words next to this alternate letter for comparison purposes.
Now, I'm no handwriting expert by any means – but with the overall "style" & layout of the letter, and the repeated inclusion of lowercase & uppercase letters, I don't think it necessarily needs an expert to see that both letters were written by the same person. There's no wonder Kermit didn't want them admitting into evidence.
To compare the letters side by side, click here to launch a PDF document in a new window.
Check it out for yourself: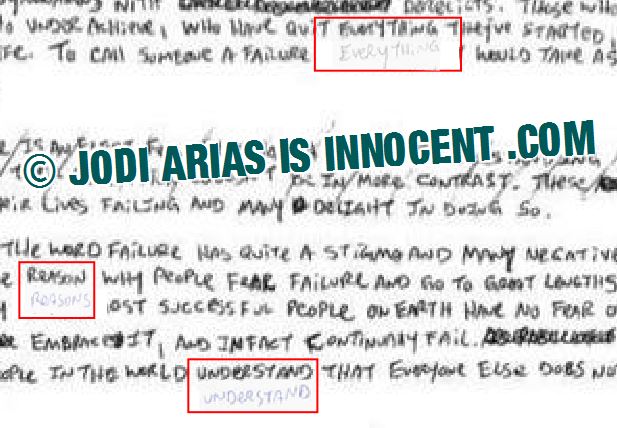 Here's the latest TA letter in full: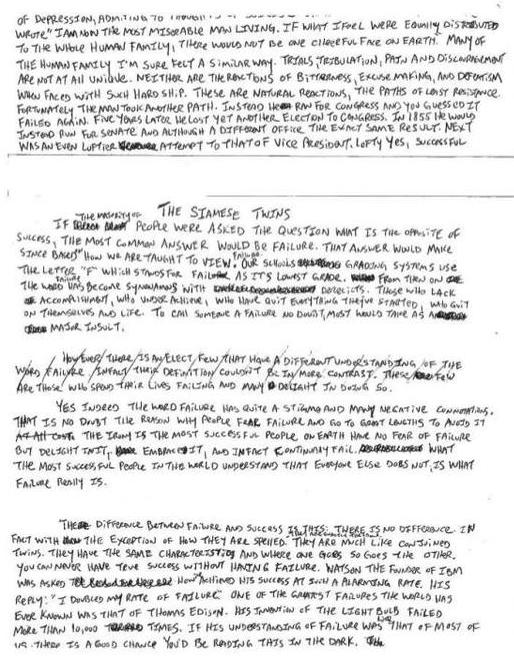 To compare the letters side by side, click here to launch a PDF document in a new window.

. . . . . . . . . . . . . . . . . . . . . . . . . . . . . . . . . . . . . . . . . . . .
Following on from TA's drooling over Ryell Hughes, and my May 2013 post — "Child Sex Abuse, Chris Hughes & Soldier Hollow Charter School" — Chris Hughes' name & mugshot suddenly disappeared from the Soldier Hollow Charter School website after their infamous "breaking news" story on KLS.com Utah.
Click here (or click the pic below) to read the article & watch the video if you missed my post the first time around…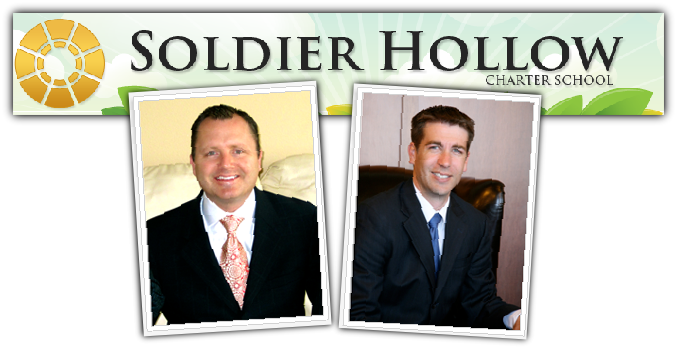 . . . . . . . . . . . . . . . . . . . . . . . . . . . . . . . . . . . . . . . . . . . .
Remember…
WE ARE TEAM JODI – AND WE WILL BE VICTORIOUS in our quest for JUSTICE FOR JODI.
Never question it.
Never doubt it.
Prepare for it.
Leave your thoughts & comments below…
SJ
Team Jodi #WINNING <<<

Click the banner below to read Jade's post – "Justice Denied: Why The Jurors Got It Wrong & How The Facts Decimate The State's Case Against Jodi Arias.":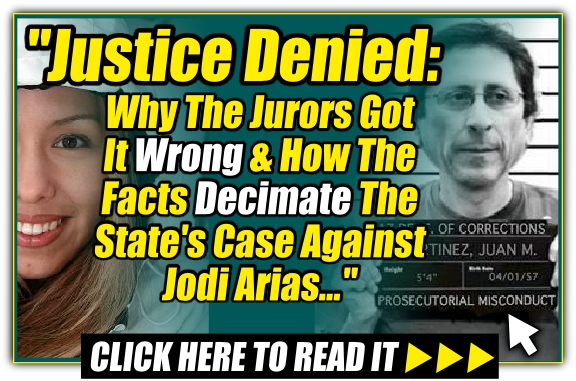 Click the links below to read Jade's previous posts in the series:
Stephens, Sandbagging & The Six Month Crap-Fest
Corruption, State-Sponsored Murder & Twelve Angry Men
The Immaculate Deception: Exposed
Michael Melendez – Perjury Exposed
The Presumption of Innocence
The Great Mormon Porn Swindle
If you would like to help Jodi by way of a financial donation to the JAA APPELLATE FUND, click the Team Jodi link below for further details. All donations via Justice4Jodi.com go directly to the fund for assisting with the legal fees associated with appealing Jodi's wrongful conviction. Justice4Jodi.com is the ONLY website authorized to collect donations.
In addition, please DO NOT, under any circumstances, donate through any other website or Facebook page/group claiming to be "official" and/or acting with Jodi's approval or authorization. The same applies to any "Jodi Membership Clubs", groups or fake Trust funds that have been set up. These sites are bogus – they continue to steal money from Jodi – and they should be actively avoided. If you are aware of any such sites, please help Jodi by clicking here and reporting them. Thank you for your ongoing support!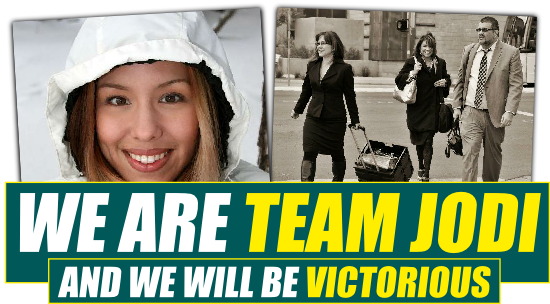 .