.
Following on from the verdict at yesterday's AZ State Circus, this is a continuation of the "Kangaroo Court – afternoon session" post.
There's obviously 2 trials going on here. The one that we watched, and the one the jurors were watching.
Here's a message from Jodi's Twitter account posted a few hours ago: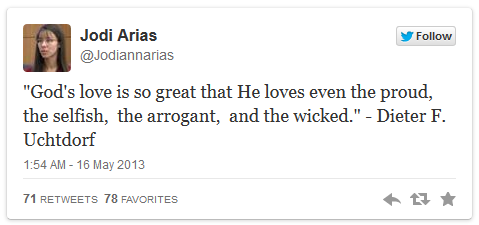 If you previously pre-ordered one of the new "Survivor" t-shirts – shipping will begin this coming Monday. A portion of the profits generated from the sales will support other survivors of domestic violence, and go to Non-profit Domestic Violence organizations selected by Jodi.
As always… WE ARE TEAM JODI – AND WE WILL BE VICTORIOUS!
The next phase starts today @ 10:30 am JT.
In the meantime, leave your current thoughts and comments below as we plough on in our quest for JUSTICE FOR JODI!
SJ
Team Jodi
If you would like to help Jodi by way of a financial donation via check or PayPal, click the Team Jodi link below for further details. All donations go directly to the Arias family…