.
Ok. So how do you really get "the inside scoop" on a high-profile trial you're blogging about? Simple. You screw the prosecutor – and you screw him multiple times.
This (apparently) is just what Jenn Wood (one of the "Trial Divas") has been doing for the past year or so.
When someone tweeted to say "Fuck Juan Martinez!" – Jenn obviously took it literally.
Dammit. I mean… how bad must things have been for her to be screwing Kermit?  That poor woman!

I just hope none of it was caught on camera… for the sake of their respective spouses (and the other 6 dwarfs).
Anyways, here's a screenshot regarding the whole affair from HLN's FB page this evening…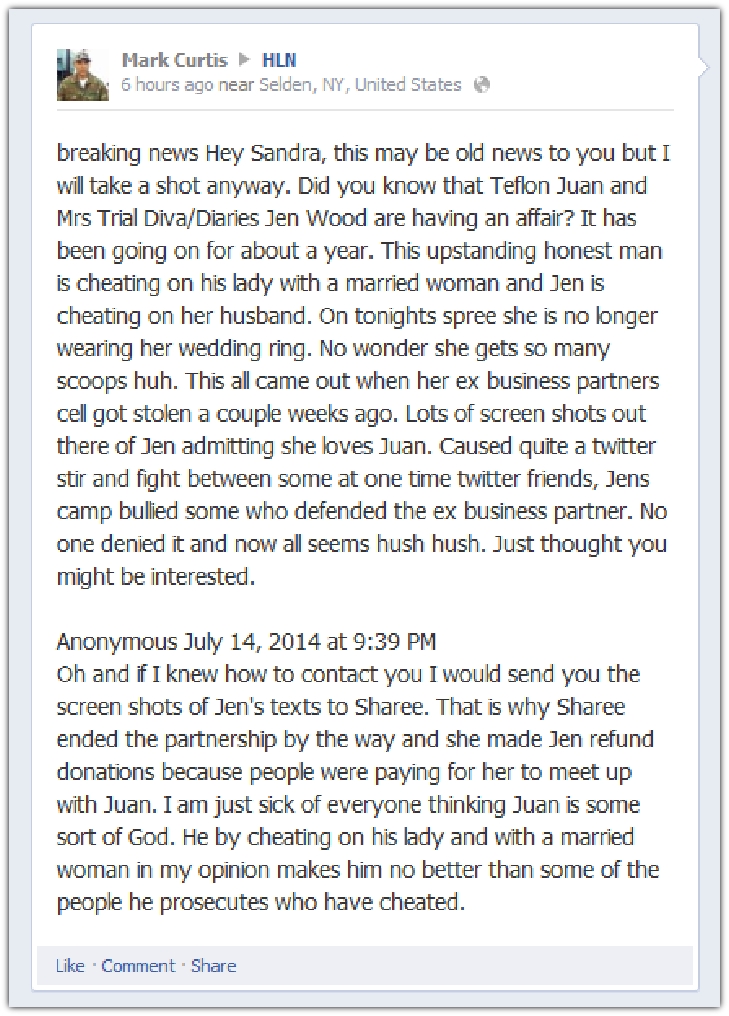 … and here's a link with a lot more interesting information, details & screenshots surrounding the antics of Scoopy & Kermit (click here).
Not sure what to make of it really.
. . . . . . . . . . . . . . . . . . . . . . . . . . . . . . . . . . . . . . . . . . . .
In the meantime though…….
Remember: WE ARE TEAM JODI – AND WE WILL BE VICTORIOUS in our quest for JUSTICE FOR JODI!
As always, leave your thoughts & comments below.
SJ
Team Jodi
If you would like to help Jodi by way of a financial donation to the official JAA APPELLATE FUND, click the Team Jodi link below for further details. All donations go directly to the fund for assisting with the legal fees associated with appealing Jodi's wrongful conviction. You can also check out Jodi's new Art Gallery website by clicking this link. Thank you for your ongoing support!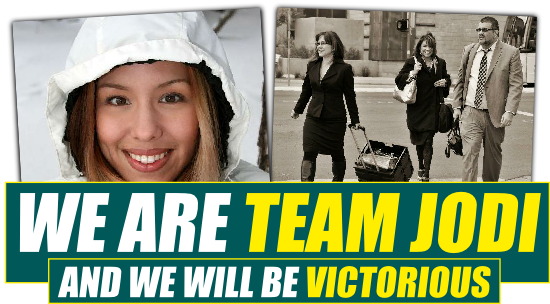 .