.
With the trial not resuming again until Wednesday, check out the info & links below covering the most commented on elements of the trial.
At the time of writing, this site is currently in the Top 23,000 of websites most visited in the US (according to Alexa) – which just goes to show that the tide is turning in Jodi's favor and positive momentum is building.
Remember… WE ARE TEAM JODI – AND WE WILL BE VICTORIOUS.
Never doubt it.
Leave your comments below…
SJ
Team Jodi
 . . . . . . . . . . . . . . . . . . . . . . . . . . . . . . . . . . . .
TA's Criminal Record Report:
Click here to access the page from the Riverside Superior Court website – then click the RIM418038 link in the Case Number box at the bottom of the screen.

Certain people are stating it was a case of "mistaken identity" and the record was subsequently "erased" within the hour… however it is still accessible. Interesting to say the least.
.
The Shoe Impression:
We are still no wiser – and maybe we never will be.
Here's the shoe impression pic again (from a tile just inside the bathroom). It was taken from a screenshot when the picture was shown in court during Heather Connor's testimony: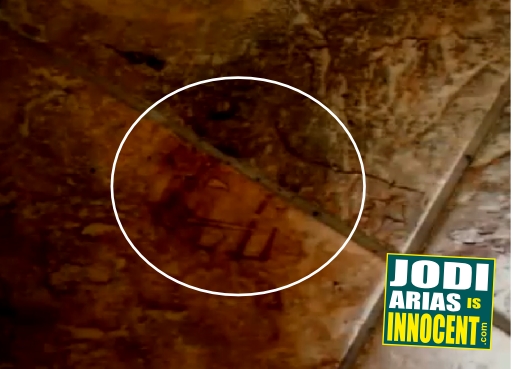 I'd still say that shoe print belonged to Zach Billings, and he "discovered" TA in the bathroom several days PRIOR to the big find on June 9th… which would explain how he managed to "miss" all the signs something was not right, including (but not limited to) the decomp stench for those full 5 days.
As far as I recall, Zach Billings was the only guy with access to all the keys. He was also the guy that let everyone in to the bedroom after unlocking the door on 6/9.
Maybe law enforcement did match it up to someone (obviously not Jodi/TA or they would have said) – but they decided against stating WHO the shoe print belonged to in case it upset their apple cart and opened an even bigger can of worms (?)
Not yet seen The Flores Report? Click here to read it.
.
The State's Ongoing Failure:
Following on from Thursday, it would appear Martinez' whole case is now resting on a Walmart receipt and a gas can. We've been here before… yes or no? right? Sure we have.
Click here to read the recent article by Vladimir Gagic ("Jodi Arias: Has the Government proven Murder One?") — then click here to listen to the radio show discussing the state's failure from Friday 3/8.
.
Juror Questions:
Click these links for a list of Wednesday's and Thursday's juror questions for Jodi… all 200+ of them.
.
"The Knife":
Put basically… if the knife was put in the dishwasher as Jodi stated, and it also came from a knife block in TA's kitchen, that would mean she did not bring the knife with her.
Here are some crime scene pics & placards which back that up. Exhibits #67 & #68.
Does anyone recall these pictures being shown during the trial?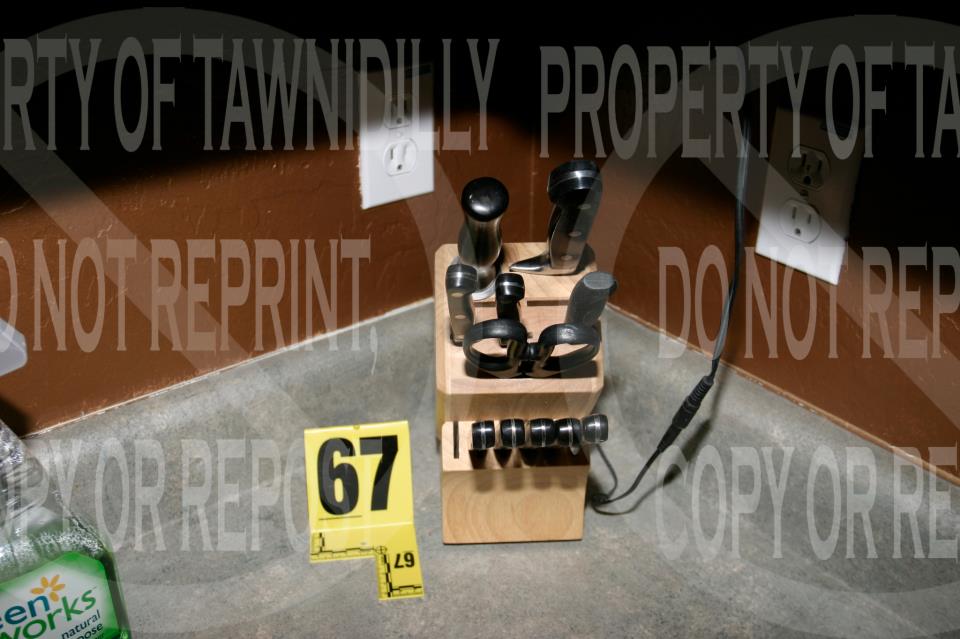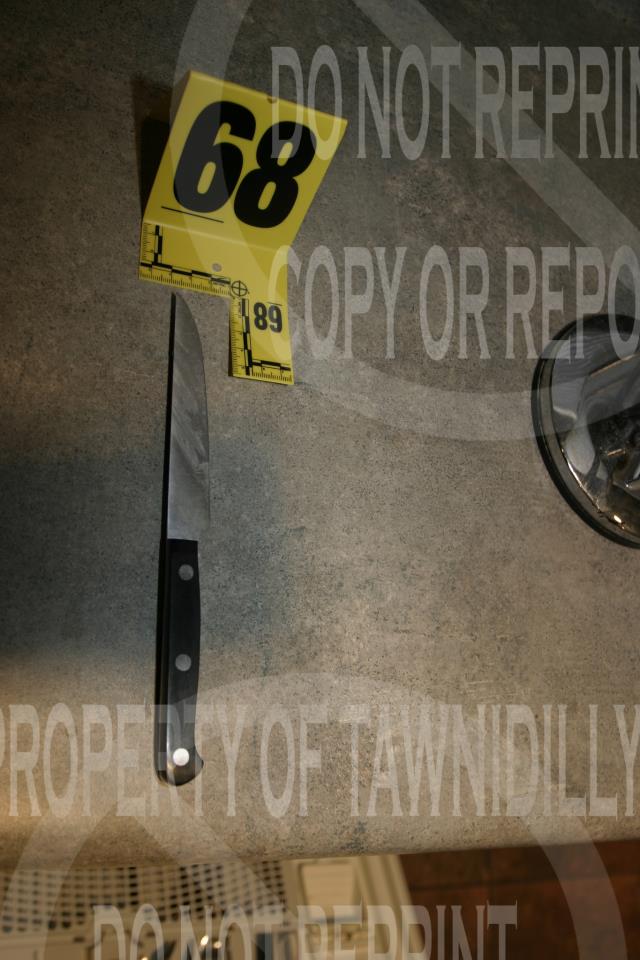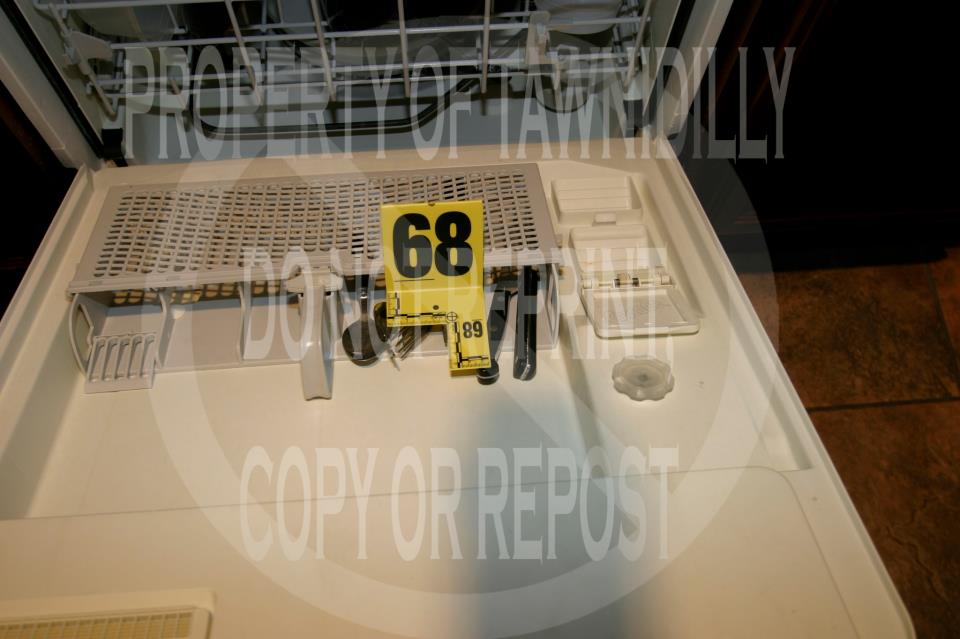 . . . . . . . . . . . . . . . . . . . . . . . . . . . . . . . . . . . .
If you would like to help Jodi directly by way of a financial donation, click here (or click the Team Jodi link below) for further details…