Check out the links below to the current approved & recommended websites & blogs:
Authorized Websites:
The JAA Appellate Fund website – Justice4Jodi.com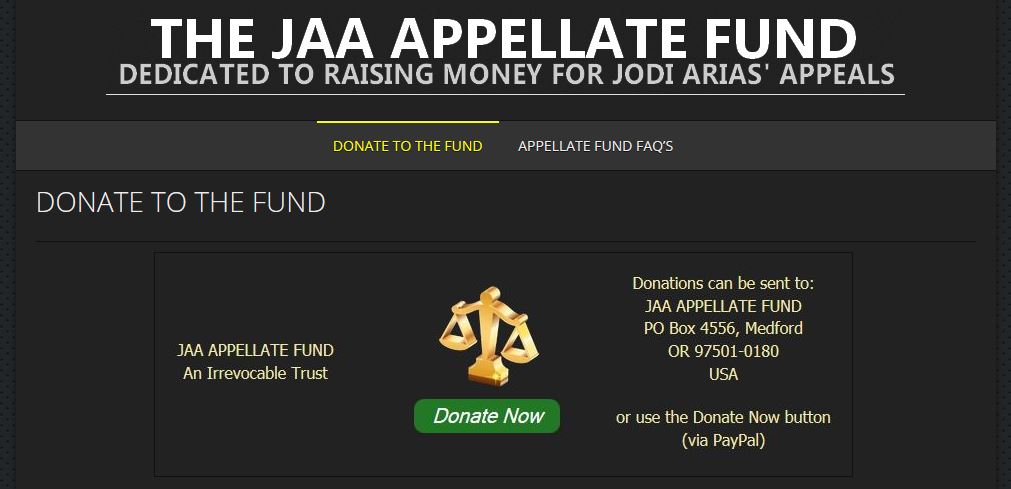 IMPORTANT NOTE: Justice4Jodi.com is the ONLY website authorized to collect donations on behalf of Jodi's JAA Appellate Trust Fund.

Following on from the earlier fraud, theft, deception & misrepresentation by Jason Weber, Pascal Van Daele & Elizabeth Ann Schilling (and most recently, George Barwood), please DO NOT, under any circumstances, donate through any other website or Facebook page/group claiming to be "official" and/or acting with Jodi's approval or authorization. The same applies to any "Jodi Membership Clubs", groups or phoney Trust funds that have been set up. These sites are bogus - as are their intentions – and they should be actively avoided.

If you are aware of any such sites, please help Jodi by clicking here and reporting them.
The Official Jodi Arias Twitter Updates page: www.Twitter.com/jodiannarias
The Justice4Jodi Moderated Facebook Group: www.facebook.com/groups/318135508369915
The Official Jodi Arias Art Gallery & Blog: www.JodiArias.com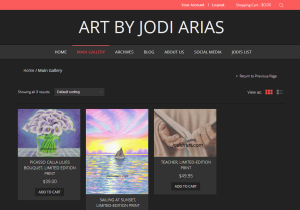 Approved 3rd Party Websites & Blogs:
JodiAriasIsInnocent.com – Launched December 2012, Jodi Arias Is Innocent .com is the #1 support & resource site, where you can comment & chat with fellow Jodi supporters in a safe & friendly environment – and keep up to date on all the latest news.
"Why is Arizona Trying to Kill Jodi Arias?" – Facebook page
Felicity Smoak's "Jodi Arias … Justice Denied" - YouTube channel
Jodi Arias: An Argument For Reasonable Doubt: Justice4Jodi.wikispaces.com
Dare To Think (Be Informed): YouCouldBeWrong.wordpress.com
Herr Speights Ventures – HerrSpeightsVentures.com
The "All Things Crime" blog – AllThingsCrimeBlog.com
Jodi's Page – Information on how to write to Jodi with additional support links & info regarding Jodi's Book Club.
The Jodi Arias Support Wristbands
Innocence Project: www.InnocenceProject.org
Recommended Reading:
"Justice Denied: Why The Jurors Got It Wrong & How The Facts Decimate The State's Case Against Jodi Arias"
"The Infamous Trial of Candy Crush" (by Lise LaSalle)
 . . . . . . . . . . . . . . . . . . . . . . . . . . . . . . . . . . . . . . . . . . . . . . . .
Thank you for your ongoing support!
SJ
Team Jodi
If you would like to help Jodi by way of a financial donation to the JAA APPELLATE FUND, click the Team Jodi link below for further details. All donations via Justice4Jodi.com go directly to the fund for assisting with the legal fees associated with appealing Jodi's wrongful conviction. Justice4Jodi.com is the ONLY website authorized to collect donations.