.
If you thought the Book of Mormon was a comical read (as most sane people do), then you'll find Gas-Can Kermit's latest book nothing short of hilarious.
So if you're in need of some light entertainment & BS, click here (or click the pic below) to go read his book for free, and in full: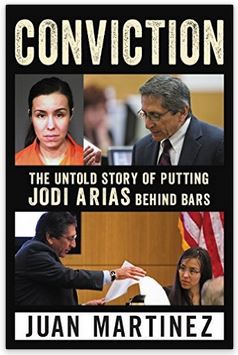 (Apparently you can read it online in your browser, in .TXT format or download the zip file)
He kicked off his multi-pronged book promo tour or Dr Phil's show last week. I had planned to include the video in this post, but decided against it for ethical reasons.
Only in Arizona would such courtroom shenanigans & prosecutorial misconduct of such magnitude not only be rewarded, but encouraged and ultimately applauded. As I've said countless times before, that's great for the unwashed & illiterate masses, but it's not justice. Not by a long chalk.
It also got me thinking. Had a Kermit-style character appeared in The Soprano's TV show back in the day… and pulled the same stunts to get a "result"… right now he'd still be clinging to a concrete block (albeit a small one) at the bottom of the Hudson River.
The thing is, Karma always catches up in the end. It'll catch up with Gas-Can Kermit… it'll catch up with the forever-inbred Addams family at some point… and it'll catch up with Chris Hughes too… just like it already caught up with Flores, remember? And when that day comes, it'll take way more than the nonsensical Book of Mormon to save them.
How can anyone honestly support an abusive piece of shit low-life retarded good-for-nothing pedophile like TA? It makes no sense.
Anyone out there still doing that can continue to cling to their illusion. They can carry on with their weird & wonderful dreams of necrophilia… and they can continue to fester in their own filth – and that of their unfortunate offspring.
The funny thing is — and if the real truth be known — 99.9% of them don't give 2 flying fucks about TA. Never have done. Never will do. They're just anti-Jodi. Big difference.
. . . . . . . . . . . . . . . . . . . . . . . . . . . . . . . . . . . . . . . . . . . .
UPDATE: The recent JAA Appellate Fund Matching-gift Campaign raised $91,805.45 — thanks to a generous matching donor and all the supporters that donated to the fund. Let's now be sure to keep the momentum growing so the fund total can push through $100,000, and even closer towards raising sufficient funds to help cover the legal fees associated with appealing Jodi's wrongful conviction.
All donations via Justice4Jodi.com go directly to the fund. It is also the ONLY website authorized to collect donations.
In addition, please DO NOT, under any circumstances, donate through any other website or Facebook page/group claiming to be "official" and/or acting with Jodi's approval or authorization. The same applies to any "Jodi Membership Clubs", groups or fake Trust funds that have been set up. These sites are bogus – they continue to steal money from Jodi's future – and they should be actively avoided. If you are aware of any such sites, please help Jodi by clicking here and reporting them.
Remember…

. . . . . . . . . . . . . . . . . . . . . . . . . . . . . . . . . . . . . . . . . . . .
If you missed any of our previous posts, click on the links below:
Kirk Nurmi's Book: Part 1 of 3 (full transcript)
The Mysterious Boot Print (revisited)
It's Kermit v Nurmi in the battle of the BS books
Jodi Arias – "Chandelier" – the mini-movie
Child Porn & The Joy of Executions
"ALEXSCAMMERS, this one's for you… my compliments" – (by Jade)
"Monumental Incompetence" (a post by Jade)
Today's BS Hearing, 6/22
The Mysterious Stench of Decomp & BS
My Reply To Kirk Nurmi's BS
Survivor Day – June 4th – Celebrate The Day!
Sky Hughes – Email Exchange r.e. TA's Pedo Antics (June 2010)
Chris Hughes – Liar & Pedo-Hugger (trial testimony from 2013)
TA's Pedophile Letter Handwriting Comparison – (Part 2)
TA's Pedophile Letter to Jodi Arias – (Part 1)
The Jodi Arias Verdict: My Thoughts On "Pedo-Huggers United"
. . . . . . . . . . . . . . . . . . . . . . . . . . . . . . . . . . . . . . . . . . . .
If you'd like to send Jodi a letter or postcard, click here for the current address details & guidelines.
In the meantime…
WE ARE TEAM JODI – AND WE WILL BE VICTORIOUS in our quest for JUSTICE FOR JODI.
Never question it.
Never doubt it.
Prepare for it.
Leave your thoughts & comments below…
SJ
Team Jodi #WINNING <<<

Click the banner below to read Jade's post – "Justice Denied: Why The Jurors Got It Wrong & How The Facts Decimate The State's Case Against Jodi Arias.":