A Post by Pandora:
Damn! When Karma gets to work she takes her job preee-tty seriously – contrary to 90% of the key players in Jodi's trial!
Let's see… In less than 3 months corruption, unethical behavior, illegal actions have been ringing around the names of individuals that took part in Jodi's case.
It seems that Lady Justice fell asleep when the people surrounding Jodi's trial and future were being assigned. I guess that most of them were picked out of the sack of degenerates & morons.
1> The INFAMOUS Juan Martinez: a corrupted, abusive, self-centered prosecutor that has the m.o. 'win at all costs, no matter what'. His destruction of justice was well known in the judicial society way before Jodi's case. He has ruined many lives and corrupted many trials. For what, you ask? For electoral reasons. He wanted to go straight to the top and you know what that means? Win win win… doesn't matter how… just win. He got away with corruption for many years but I guess Karma hit Lady Justice upside the head and they are both working together now to fix this problem named 'Juan Martinez'.  And by 'fix' I mean neutering him so he won't ever be dangerous to society again. SNIP SNIP.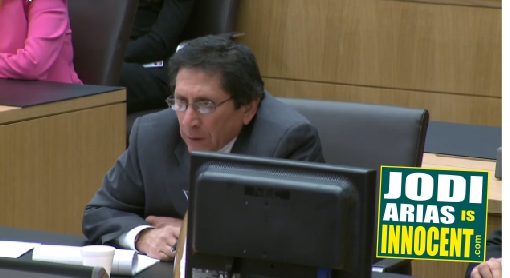 2> The INFAMOUS Kirk Nurmi: Every day that passes I'm more definite that he paid to get his diploma and license. It's impossible that this sort of sloppiness and incompetence comes in time. He never cared about his client. He never cared about his job. All through the trial, he tried to make it more dramatical while keeping notes for his future book that he already planned to write ("Hey! Why not become rich like Jose Baez by writing a book about the case?" NEWSFLASH Nurmi!: Baez's client was acquitted! She actually agreed and permitted him to write the damn book!). His ultimate goal was money. It feels sweet and cozy when lining ones pockets BUT I'm guessing that Nurmi will also taste the bitterness of paying it back. CHA-CHING.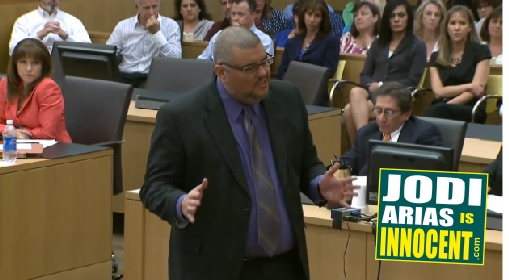 3> The INFAMOUS Joe Arpaio: He thought he was god! He thought he was above the law. He thought that the law didn't apply to him because he 'was the law'. He thought that he could step on human rights and treat people like shit because of their race and religion. Well, it's been a long time coming and this should have happened decades ago but better late than never: His shiny law-proof star was stripped off him. There's a new sheriff in town. Arpaio will be the luckiest person on the face of the earth if he doesn't live the rest of his life behind bars paying for the pain and suffering he has caused hundreds and hundreds of lives (and their families too). The tyrant has fallen. WHIP-WHIP.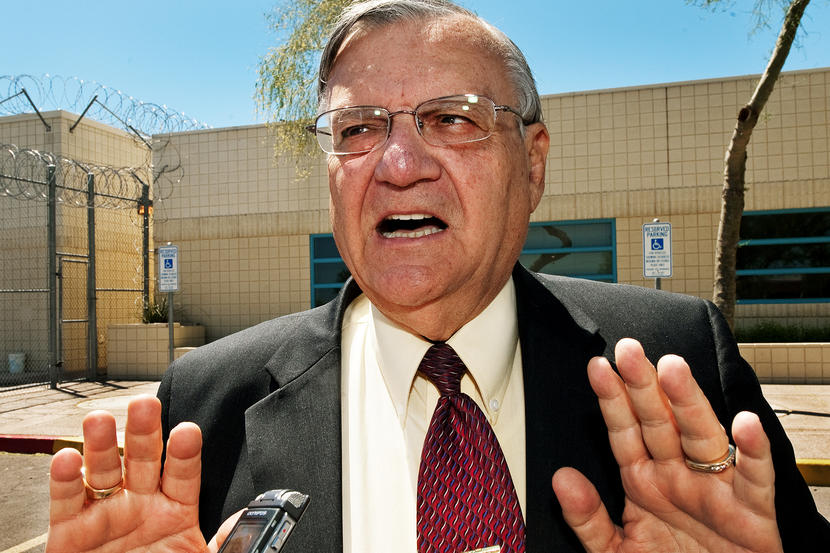 4> The INFAMOUS Norman Wade: A thief, liar, corrupted, deceptive bastard. The incompetence of the Maricopa County police department is startling. How the hell does one NOT do a background check on future employees before hiring them?!!! His long rap sheet of illegal activities was pretty hard to miss. Didn't they ask for references before hiring him? Did they just rely on his own words? It's not as if they were hiring berry pickers, ffs! He was known as the 'YES MAN' fucker for the D.A.'s office! A professional liar and con! Yes, one can say that he only put his signature on Kevin Horn's autopsy report in Jodi's case (which later on we all found out that it had 'typos' in it) but as the chief director of the medical examiner's office, he should have been doing much more than only signing off documents. He should actually have been reviewing them and 'catching' the 'typos'. Especially since he's being paid a six digit number a year for that position! IMO, he was just another 'YES MAN' for Juan Martinez.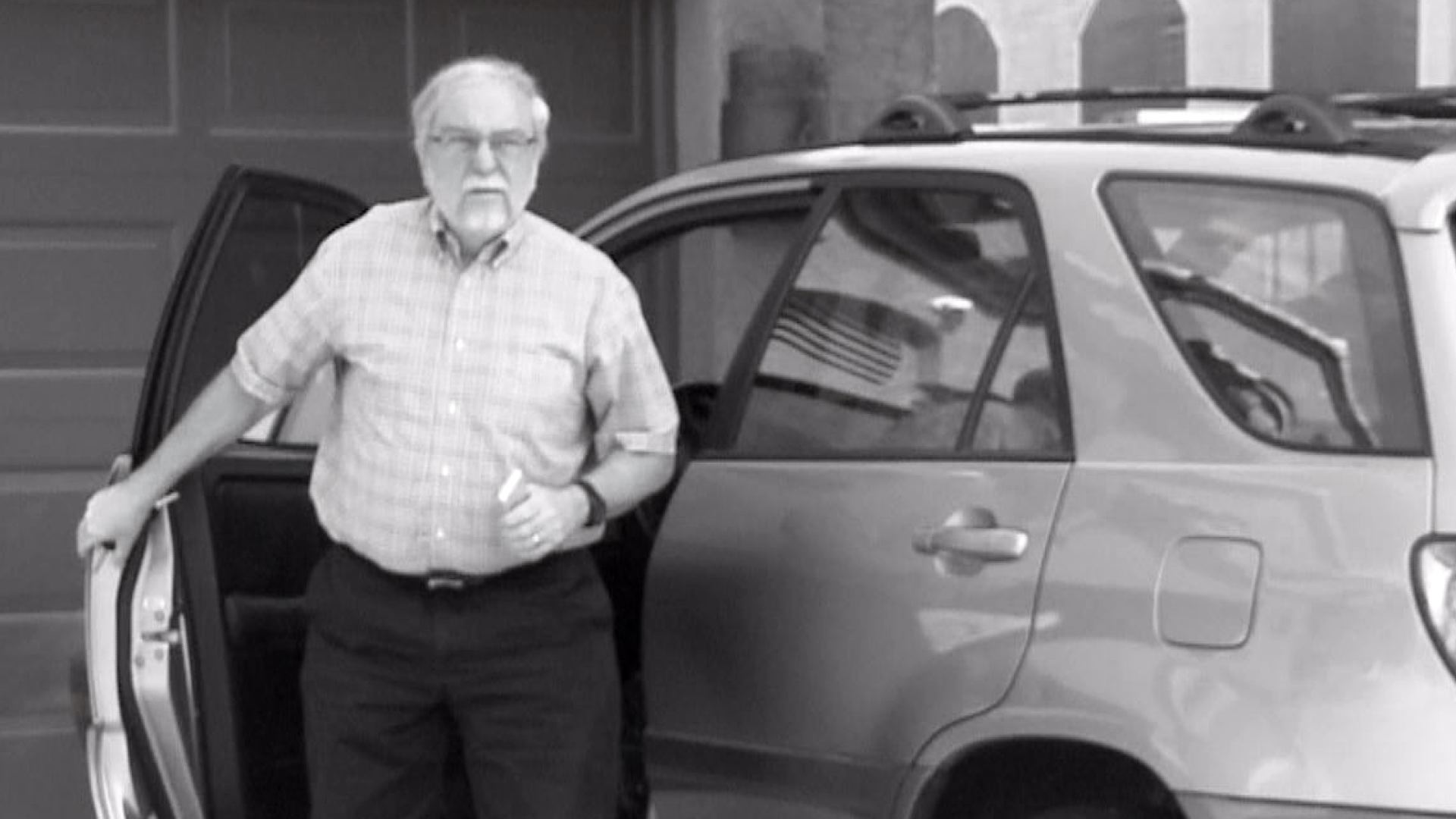 Besides these 4 DECADENTS we must never forget:
The INFAMOUS Esteban Flores' unqualified, sloppy and pathetic detective work. He destroyed evidence not because he was smart enough to do so but because he was and is plain and simply stupid. And his rank of stupidness was so high that he actually allowed his bimbo wife to make him a fool on social media by disclosing information concerning Jodi's case while it was on trial. Unethical and biased. It cost him his detective position and we're all thankful for that because if he still worked as a detective he would have ruined future crime scenes and evidence. No doubt about it!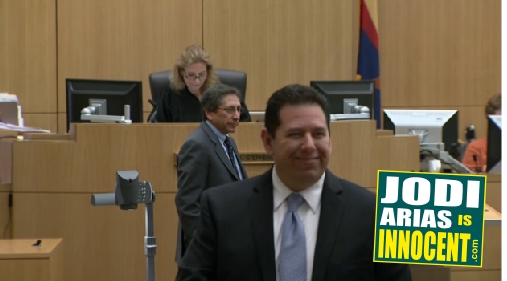 The INFAMOUS Kevin Horn's 'typo'. What was mostly disturbing about this is the way he brushed this 'typo' off as if he had made a spelling mistake. He tried to charm it into a 'not a biggie' by blushing and smiling on the stand/ under oath. I'm really wondering if he actually acknowledges the seriousness of his 'typo'. It changed the whole dynamics of the case.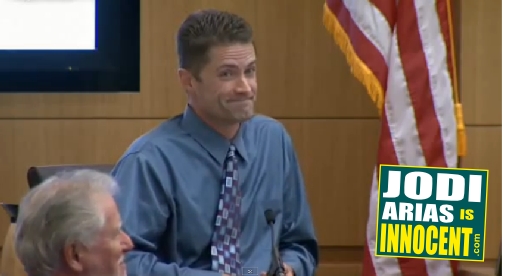 The INFAMOUS Janeen DeMarte. She was the most unskilled, ignorant, amateur of them all. Very dangerous, IMO. Her arrogance, sarcasm, hostility and selective memory was a showcase of her lack of integrity. These trades are a signature for destruction – especially when it comes to other people's lives. I'm sure in the near future she'll also make front page and not in an honorable way! Mark my words.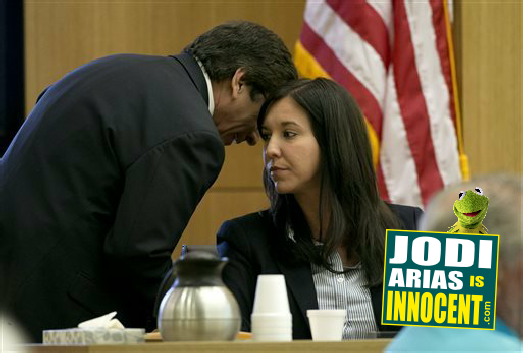 The INFAMOUS Judge Sherry Stephens. The most incompetent judge of all times. She let everyone else run her courtroom except for herself! She was clueless, ruling for the prosecution and far from being fair. She turned her courtroom into a circus making a mock of the USA judicial system. She should take off her robe and burn it. IDK if in other types of court trials she was a booming judge BUT in criminal court?…  a literal failure. I seriously can't understand her sense of justice and judgement.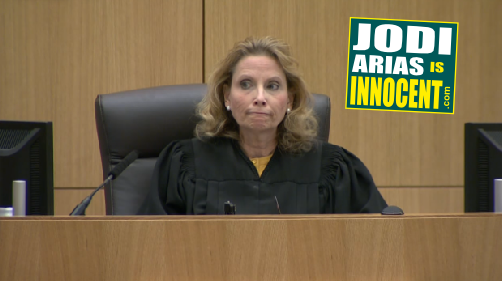 i.e. If you were a judge in a case where a woman stabbed 2 children between the ages of 12-14 and although the children survived, what would you sentence this woman to? This is the story in a nutshell: ""A woman accused of stabbing two children in a Phoenix home in December 2014 was sentenced Thursday to five years and nine months in prison. Brenda Begay, 40, pleaded guilty Aug. 5 to attempted child abuse and aggravated assault. She was sentenced by Maricopa County Superior Court Judge Sherry Stephens."
What are her standards? Is it fair to slap one with 5 yrs and 9 months for abusing and attempted murder of two children BUT slap an abused woman that killed her abuser in self-defense with LWOP?! I don't get it. I seriously don't get it!
The way Karma and Lady Justice are working, I'm sure we haven't heard the last of the key players in Jodi's trial. I'm just glad that the media circus is not trying to cover up these corruptions because matter of fact is that it certainly doesn't fit their agenda against Jodi. Contrary, it validates what we have been saying from the get-go: JODI ARIAS NEVER GOT A FAIR TRIAL.
I personally would like to thank Jennifer Willmott for being professional during and after Jodi's trial. Jennifer is actually one of the few people in Jodi's trial that took her job seriously, was responsible and dedicated to her client. She did her best and while people are trying to defend Nurmi by saying that he saved Jodi from the death penalty, I will disagree with them and say it was Ms Willmott and juror 17 that did it! Not Nurmi!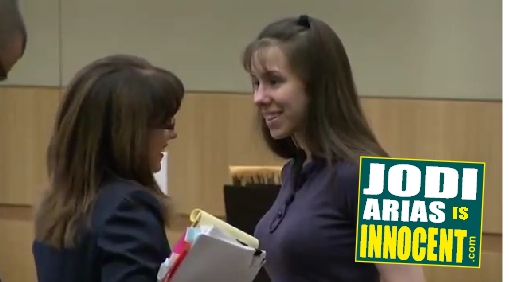 I also must give recognition to Maria DeLaRosa for a job well done. She took a lot of beatings and was severely scrutinized during and after the trial by the media, the bloggers, the sheeple, the haters and even by the prosecution. She stood her ground and continued to do her job.
So, stay tuned because something tells me that we will soon be hearing more about the corruption that circled Jodi Arias' trial.
And don't forget: WE ARE TEAM JODI AND WE WILL BE VICTORIOUS (it just comes in sweet waves of small victories until the big one will be accomplished

. . . . . . . . . . . . . . . . . . . . . . . . . . . . . . . . . . . . . . . . . . . .
Thanks to Pandora for an awesome post.
UPDATE: The JAA Appellate Fund total currently stands at $104,853.42 — so let's be sure to keep the momentum rolling, so the fund total can push on towards the ultimate target of $250,000. That in turn will help towards covering all the legal fees associated with appealing Jodi's wrongful conviction.
All donations via Justice4Jodi.com go directly to the fund. It is also the ONLY website authorized to collect donations.
In addition, please DO NOT, under any circumstances, donate through any other website or Facebook page/group claiming to be "official" and/or acting with Jodi's approval or authorization. The same applies to any "Jodi Membership Clubs", groups or fake Trust funds that have been set up. These sites are bogus – they continue to steal money from Jodi's future – and they should be actively avoided. If you are aware of any such sites, please help Jodi by clicking here and reporting them.
And remember… each day that passes takes us one day closer to Jodi's release date…

 . . . . . . . . . . . . . . . . . . . . . . . . . . . . . . . . . . . . . . . . . . . .
If you missed any of our previous posts, click on the links below:
Kirk Nurmi – disbarred at last…
State Bar puts Martinez on probation for professional misconduct
My Truth: I Am Jodi Arias's Mother – (An interview with Sandy Arias)
The JAA Appellate Fund – Reporting Resumes!
"The Palm Print, Blood & DNA": (Quotes from Kermit's Book) Part 2
The Missing Memory Card & Bathroom Photographs
"The Camera & Photos": (Quotes from Kermit's Book) Part 1
Kirk Nurmi's Book: Part 1 of 3 (full transcript)
The Mysterious Boot Print (revisited)
It's Kermit v Nurmi in the battle of the BS books
Jodi Arias – "Chandelier" – the mini-movie
Child Porn & The Joy of Executions
"ALEXSCAMMERS, this one's for you… my compliments" – (by Jade)
"Monumental Incompetence" (a post by Jade)
Today's BS Hearing, 6/22   —   The Mysterious Stench of Decomp & BS
My Reply To Kirk Nurmi's BS  —   Survivor Day – June 4th – Celebrate The Day!
Sky Hughes – Email Exchange r.e. TA's Pedo Antics (June 2010)
Chris Hughes – Liar & Pedo-Hugger (trial testimony from 2013)
TA's Pedophile Letter Handwriting Comparison – (Part 2)
TA's Pedophile Letter to Jodi Arias – (Part 1)
The Jodi Arias Verdict: My Thoughts On "Pedo-Huggers United"
. . . . . . . . . . . . . . . . . . . . . . . . . . . . . . . . . . . . . . . . . . . .
In the meantime…
WE ARE TEAM JODI – AND WE WILL BE VICTORIOUS in our quest for JUSTICE FOR JODI.
Never question it.
Never doubt it.
Prepare for it.
Leave your thoughts & comments below…
SJ
Team Jodi #WINNING <<<

Click the banner below to read Jade's post – "Justice Denied: Why The Jurors Got It Wrong & How The Facts Decimate The State's Case Against Jodi Arias.":