.
Today we had a culpable homicide (i.e. manslaughter) verdict returned in the Oscar Pistorious trial… although he was found guilty of firing his gun in a restaurant.
Judge Thokozile Masipa summed it all up as follows:
"The state clearly has not proved beyond a reasonable doubt that the accused is guilty of premeditated murder. There are just not enough facts to support such a finding."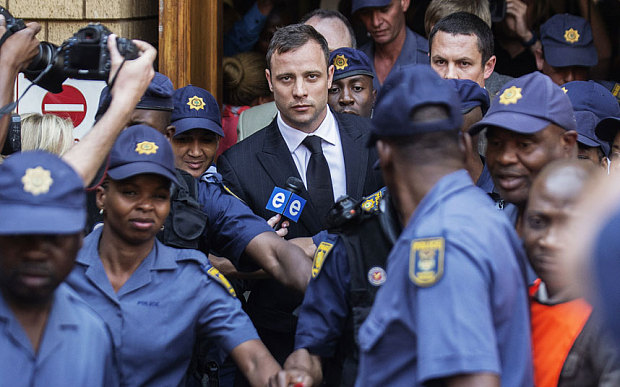 That's true… but it's also quite odd… because exactly the same applied in Jodi's trial – even though we finished up with a different "verdict". I guess that's the difference between the media-driven judicial farce & almighty fuck-up we witnessed in AZ — and OP's properly organized trial in South Africa… the latter also benefiting extensively from a judge that refused to entertain any BS from the state, the defense, the witnesses, the gallery, the media, the hot dog vendor in the car park and anyone else directly or indirectly connected to the trial.
Here's the bottom line: In the plain light of day with any murder trial, and irrespective of any & all prevailing factors… if the state can prove premeditation… and they can produce clear conclusive evidence to validate their case beyond and to the exclusion of all reasonable doubt… then whoever is on trial should rightly be on the receiving end of a guilty verdict.
It's when a guilty verdict is returned based on supposition & juror coercion, (and with no valid proof or valid evidence ever produced during the trial) that the whole justice system morphs into BS… just as we had in Jodi's trial.
Getting back to Jodi's penalty phase circus, which comes back to town a couple of weeks from now — this is basically how I see things playing out over the foreseeable future:
After several weeks of the new AZ retrial debacle… the jurors, based on evidence presented (or rather LACK of evidence as we had the first time around) will ultimately be split. No way will there be a unanimous DP verdict. Ain't gonna happen. After all, how can a group of people — however clueless they might be — decide that someone should be killed because they defended themselves against an animal? (Answers on a postcard, please).
That will leave the final decision to Kermit's BFF, Judge Pickles… who after several weeks (or even months) of pondering (in between her hair salon appointments & typically high-scoring golf games), will ultimately decide on L-W-O-P or some similar half-assed derivative.
Once again the DP won't (politically) be an option, due the knock-on effect of it more than doubling the current $XX millions AZ has already pissed away on the trial. That of course also being the very same self-defense trial that should never have happened in the first place.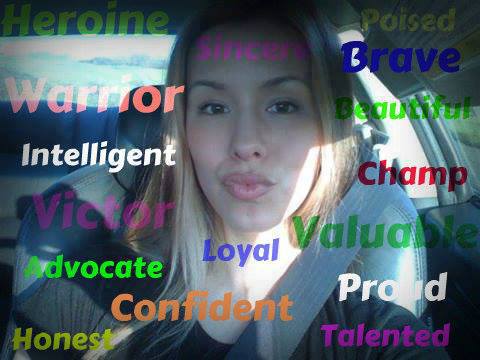 Following on from that — be it later this year or the early part of 2015 — Jodi's appeals process can finally begin. Then this whole fiasco can finally be exposed for what it really is.
Taking all of that into account, we (cumulatively) have no need to get stressed out or worried over the next 6 months or so. It's just gonna be a waiting game… until… one day in the future… maybe even in the distant future… justice prevails for Jodi.
. . . . . . . . . . . . . . . . . . . . . . . . . . . . . . . . . . . . . . . . . . . . . . . .
Remember…
WE ARE TEAM JODI – AND (however long it may take) — WE WILL BE VICTORIOUS in our quest for JUSTICE FOR JODI.
Never question it.
Never doubt it.
These are my thoughts. Leave yours below…
SJ
Team Jodi
If you would like to help Jodi by way of a financial donation to the official JAA APPELLATE FUND, click the Team Jodi link below for further details. All donations via Justice4Jodi.com go directly to the fund for assisting with the legal fees associated with appealing Jodi's wrongful conviction. Justice4Jodi.com is the ONLY website authorized to collect donations.
In addition, please DO NOT, under any circumstances, donate through any other website or Facebook page/group claiming to be "official" and/or acting with Jodi's approval or authorization. The same applies to any "Jodi Membership Clubs", groups or fake Trust funds that have been set up. These sites are bogus – as are their intentions – and they should be actively avoided. If you are aware of any such sites, please help Jodi by clicking here and reporting them. Thank you for your ongoing support!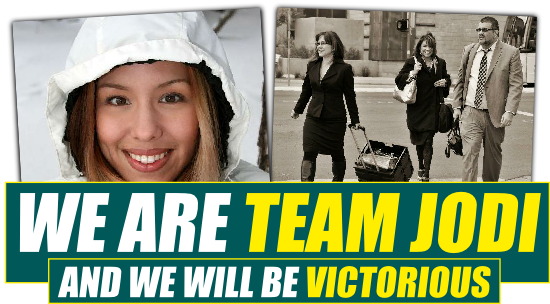 .