.
Here's the info from the latest MCSC docket with forthcoming hearings & dates:
9/27 @ 14:30, Evidentiary Hearing.
10/4 @ 8:30, Oral Argument (closed).
10/24 @ 10:00, Settlement Conference (closed).
< CLICK HERE FOR FURTHER DETAILS >
In the meantime, here's a post from GeeBee's Facebook page which summarizes everything really well:
Why Jodi Arias is innocent – in brief:
1. Lack of motive/leakage. Women do not commit heinous murder for no good reason. There is no precedent in the history of crime.
2. The lead detective lied on oath.
3. The medical examiner's testimony was inconsistent with the autopsy report ( Gunshot was actually first )
4. Key evidence was withheld by the state, resulting in long delays, while Jodi was unjustly locked up in jail for nearly five years awaiting trial, unable to afford bail.
5. The supposed motive was jealousy about Travis taking "Mimi" to Cancun. Jodi didn't even know about this.
6. An analysis of closing arguments shows that the basis of the final prosecution case was that Jodi did not return a gas can to a Walmart store in Salinas. The defense were not given a fair chance to challenge this evidence, and offered no cross examination of the Walmart witness, who had only worked at Walmart N. Main for 5 months. In fact Jodi returned a kerosene can to a different store, Walmart N. Davis five years earlier, so the evidence was misleading and worthless.
7. The trial was grossly unfair – counsel, witnesses, supporters, journalists and even jurors all received death threats.
8. One key defense witness was (without justification) threatened with perjury charges if he testified – as a result he did not testify.
9. The jury was not sequestered, and was contaminated by prejudicial live coverage on national nightly television. Jurors ran twitter in the jury room.
10. The day before the unsequestered jury delivered it's verdict,the governor of Arizona declared Jodi to be guilty.
11. The threats continued even into the penalty phase, where a mitigation witness did not testify after she and her young daughter were threatened.
12. Jodi was reckoned to be the most hated woman in America.
13. A proper evaluation of the evidence shows Jodi Arias to be entirely innocent of any crime.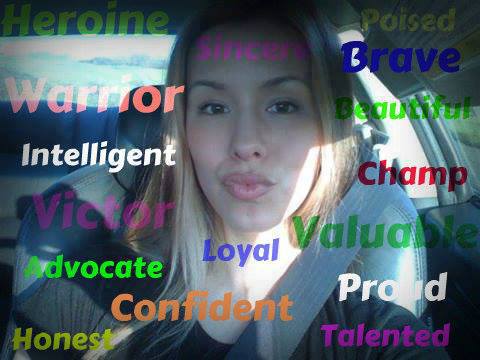 Remember…
WE ARE TEAM JODI – AND WE WILL BE VICTORIOUS in our quest for JUSTICE FOR JODI.
Leave your thoughts & comments below…
SJ
Team Jodi