.
Today marks the 5th anniversary of a very special day.
It's the day Jodi successfully defended herself against the vicious & unprovoked attack TA unleashed on her.
Thankfully Jodi won that battle. She was the potential victim… but she successfully turned the tables on her attacker, and justice for TA was well & truly served that day — (click here for proof if you still need it).
So let the events of that day be a warning to any other self-righteous bastards that think they can verbally & physically abuse women and get away with it. Because the fact of the matter is… in the cold light of day… most of the time you can get away with it… but sometimes… well… you just can't.
"Jodi you are my new HERO! I just finished watching the end of the prosecutions ridiculous attempt at a cross and you stayed calm, cool and collected. I am in your corner. You stand for every girl who has ever been used and abused by some creep I can tell you are a very intelligent and sweet person. You cannot measure a person's worth by their worst act. Yes I know what you did was wrong, but I know it was done for a very good reason. I wish you all the best of luck and know we are all beside you!" – Jesse
With all that in mind, here's a clip of  Jodi talking about the Survivor t-shirts she designed, during her allocution on May 21st 2013:
[hdplay id=226 width=500 height=300]
Click here for further details. 100% of the net profits generated from the t-shirt sales will support other survivors of domestic violence, and go to Non-profit Domestic Violence organizations selected by Jodi.
In summary, I'll leave you with this:
We are here for the long haul.
We are proud to stand behind and support Jodi Arias.
Always have done.
Always will do.
Nothing will ever change that.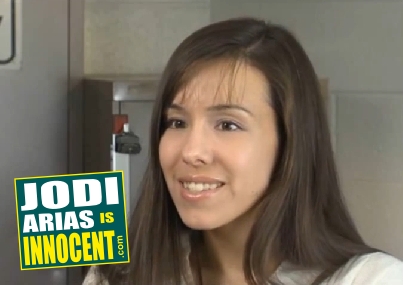 WE ARE TEAM JODI – AND WE WILL BE VICTORIOUS in our quest for JUSTICE FOR JODI.
NEVER DOUBT IT FOR ONE SECOND.
Celebrate Survivor Day – June 4th!
SJ
Team Jodi
If you would like to help Jodi by way of a financial donation via check or PayPal, click the Team Jodi link below for further details. All donations go directly to the Arias family…