.
CLICK HERE FOR DAY 56 VIDEO RECORDING
Like I said in my earlier post today… if I'd bought a ticket for yesterday's State circus performance, I'd be asking for a refund. To describe it as shambolic would be an understatement. I mean come on… there's absolutely no way the jury are gonna convict Alyce LaViolette of M1, is there?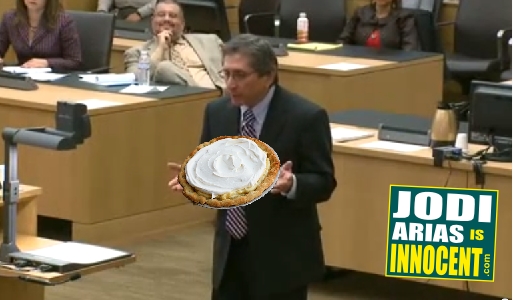 I had heard that the Taliban pedo-huggers were planning on planting a tree to celebrate the end of the trial – and to raise some more "funds" – but their plans came to an abrupt halt when they couldn't find a 12 year old girl to tie to it… despite the best efforts of Chris Hughes.
Hopefully they'll check back here on Sunday (even though they'll not be able to post) when I re-post a picture especially for them. That'll be to coincide with their fake praying stunt, duly orchestrated by Sourpuss, their shovel-wielding meth-head leader. The real irony of it is, had TA been black, they'd all be supporting Jodi. Yes or no?
So peeps… after 4 months & 56 action-packed trial days… 350 uploaded videos and over 100,000 posted comments, it's finally come down to the last day of the trial and the defense closing arguments.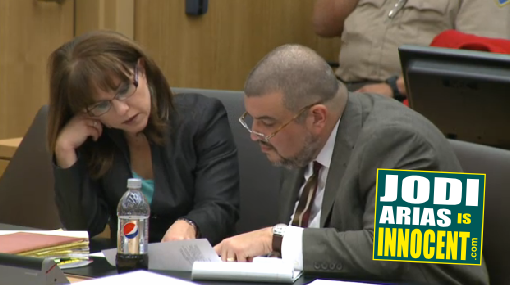 I'm sure it's gonna be spectacular too. Jennifer Willmott & Kirk Nurmi (aka "The Nurminator") have done a truly outstanding job for Team Jodi since day 1 of the trial. For that we are grateful. No doubt that'll continue today as they obliterate all of the State's hypothetical BS, hearsay, speculation, lies, deceit & wishful thinking once again – and dish out yet another overly-generous helping of rectal rippage on Kermit's over-charged fairy-tale fiasco.
Ain't that the truth.
Here's the bottom line:
It doesn't matter what anyone "knows" or what they "think" they know. It only matters what the State has proven beyond AND to the exclusion of all reasonable doubt. And so far, it has proven nothing.
Rest assured this website will remain here indefinitely. It's not just here for the trial as some people thought. Far from it. This site is gonna be here for years to come.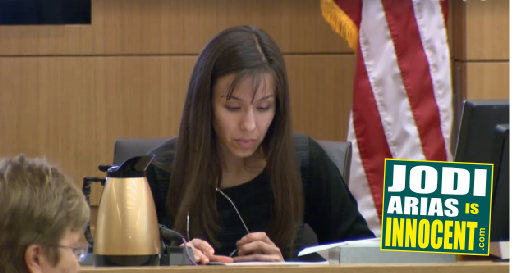 By the way… as you may have noticed, my opinion on the outcome of this trial has never changed. Click here to read one of my first posts from last December and you'll see exactly what I mean.
And let me tell you this right now — To everyone that has contributed & posted here… your dedication & support over the past 4+ months has been truly amazing. Without you, the site wouldn't have been anywhere near as successful as it is right now… and long may that continue. That also goes for the admins & techs that work behind the scenes too. Collectively and individually – and without a shadow of a doubt – we are all TEAM JODI and we are all very fucking awesome.
Remember…
WE ARE TEAM JODI – AND JUST A FEW DAYS FROM NOW – WE WILL BE VICTORIOUS.
Never question it.
Never doubt it.
SJ
Team Jodi
PS. Don't forget to check out the 7 new Jodi drawings I just added to the site.
PPS. If you would like to help Jodi directly by way of a financial donation via check or PayPal, click here (or click the Team Jodi link below) for further details.