.
Yesterday's 11 hour long trial day was interesting to say the least.
Here's what we learned:
1 – Dr "Doolittle" Horn has been telling everybody that TA's brain dura mater membrane had been perforated by the bullet. However, while testifying today, it transpired that his infamous autopsy report stated the opposite… and that it hadn't been perforated and there had been no damage caused. Not to be outdone, and while still smiling and trying to keep Kermit happy, he followed in the footsteps of Gloria Esteban and quickly put this down to a newly discovered "typo error."
Here's Dr Horn doing his best Stan Laurel impersonation: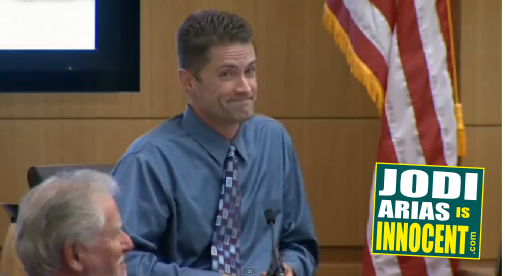 2 – Thanks to one of the jurors questions, most of the people Dr Horn examines is his autopsies are in fact dead at the time.
3 – Introducing tigers, bears & gophers into a trial is never a good idea.  I was gonna add Snow White & the 7 dwarfs to that list, but I wanted to keep my comments specific to yesterday.
4 – Pretending to be 6 foot 2″ tall when you're only 4 foot 2″ is also not recommended – irrespective of how loud you can shout.
5 – You can in fact cut tapioca with a knife. Dr Horn must be one hell of a lousy cook

All in all, another awesome day for Team Jodi!
Leave your comments below on elongated trial day 54.
We start again today @ 9.30 am JT…
SJ
Team Jodi
.