.
CLICK HERE FOR DAY 55 VIDEO RECORDING

If you missed my review of yesterday's fun-packed 11 hour trial day, click here to read it.
Closing arguments get started today.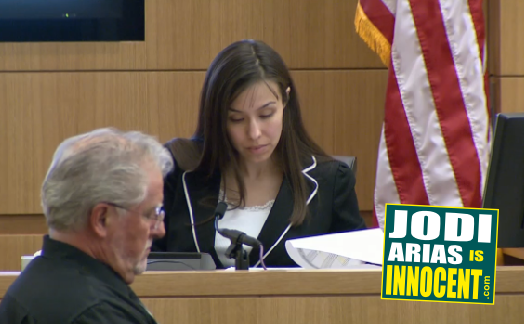 Judge Pickles will start the day by giving instructions to the jury. Then it'll be State, then the defense closing, then the State closing to finish off (tomorrow). After that, the jurors will be given final instructions again, prior to them being packed off so they can slug it out between them, while deliberating between an acquittal or a manslaughter verdict. Like I said yesterday, that's basically what its come down to.
Remember…
WE ARE TEAM JODI – AND WE WILL BE VICTORIOUS.
Never question it.
Never doubt it.
Leave your comments below on trial day 55…
SJ
Team Jodi
If you would like to help Jodi directly by way of a financial donation via check or PayPal, click here (or click the Team Jodi link below) for further details.