.
As expected, Judge Pickles gave the jurors 4 verdict options: M1, M2, manslaughter or acquittal.
If I'd bought a ticket for yesterday's State circus performance, I'd be asking for a refund.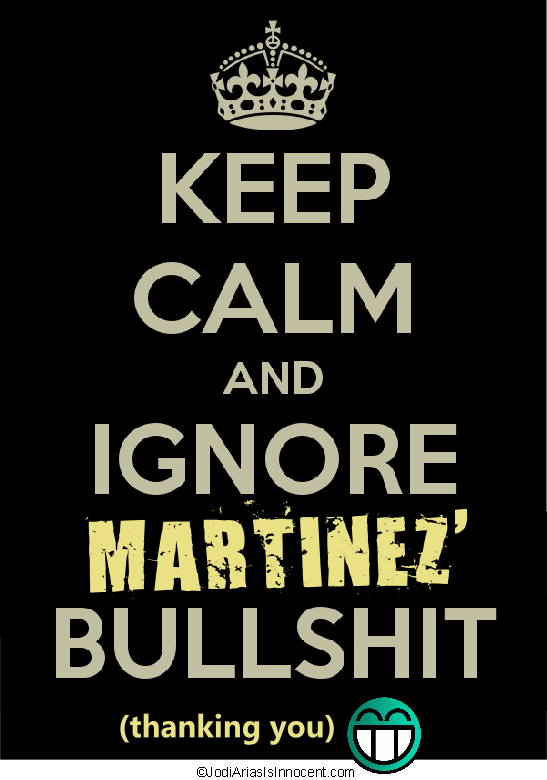 Leave your comments below on the non-event that was trial day 55.
Remember…
WE ARE TEAM JODI – AND WE WILL BE VICTORIOUS.
Never question it.
Never doubt it.
SJ
Team Jodi
If you would like to help Jodi directly by way of a financial donation via check or PayPal, click here (or click the Team Jodi link below) for further details.