.
CLICK HERE FOR DAY 53 VIDEO RECORDING

After yesterday's Flores comedy show, Dr Kevin Horn (the Medical Examiner) is lined up for his rebuttling bit today. It's penciled in as a "short" day too, like most of the other days really. Then after that, the circus starts up again next Wednesday, May 1st @ 9 am, and will include testimony from surrebuttal witness Dr. Robert Geffner.
Closing arguments & jury instructions are scheduled for next Thursday & Friday, May 2nd & 3rd.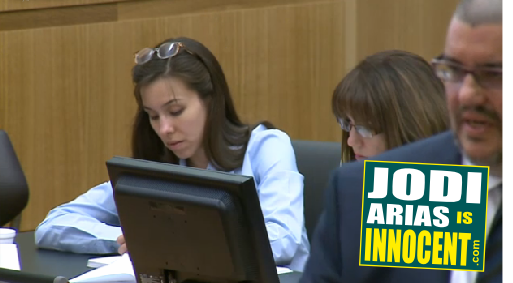 So… barring any unforeseen fires, floods, earthquakes, acts of God or any sudden breakouts of gross stupidity, we should be celebrating the verdict around May 8th. I'm guessing on the date of course… but I do know this for a fact…
WE ARE TEAM JODI – AND WE WILL BE VICTORIOUS!

Never question it.
Never doubt it.
Leave your comments below on trial day 53…
SJ
Team Jodi
PS. Click here if you missed my post from earlier today – "Shelf testing & raising the dead."
PPS. If you would like to help Jodi directly by way of a financial donation via check or PayPal, click here (or click the Team Jodi link below) for further details.