.
CLICK HERE FOR DAY 45 VIDEO RECORDING
Leave your comments below on trial day 45, as the awesome Alyce LaViolette continues her redirect with the equally awesome Jennifer Willmott.
Remember… We are Team Jodi… and WE WILL BE VICTORIOUS.
Never question it.
Never doubt it.
SJ
Team Jodi
If you would like to help Jodi directly by way of a financial donation via check or PayPal, click here (or click the Team Jodi link below) for further details. Thank you for your support!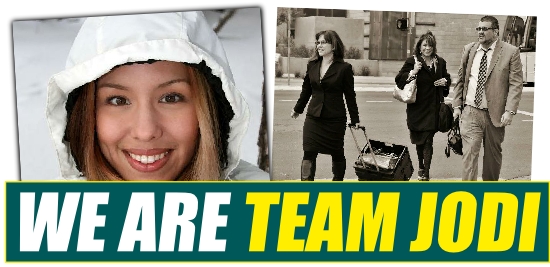 .