.
CLICK HERE FOR DAY 44 VIDEO RECORDING
After nearly dying of boredom – thanks to Martinez' nauseating antics, ongoing rants & BS – I decided to let Renee' give you a brief summary of events from yesterday.
Here goes…
* We learned that spaghetti sticks on ceilings, as well as walls.

* We learned that JM is interested in Jodi's asshole.

* We learned that if you are louder than opposing counsel, the Judge Pickles Bobble-head will overrule every objection.
Ain't that the truth

— and here's a cool pic of Jodi & Jennifer after the trial had recessed for the day…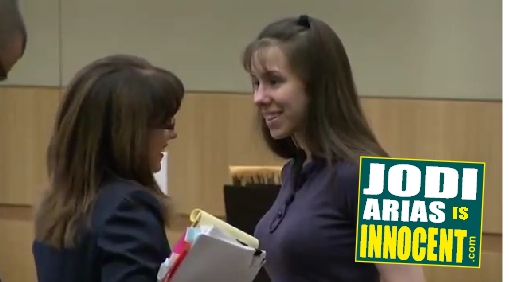 As always, leave your comments below on trial day 44…
SJ
Team Jodi