.
CLICK HERE FOR DAY 43 VIDEO RECORDING
Click the link to read my post from earlier today: "Mistrials & Witch Trials – the State circus rolls on…"
– covering the latest Motion for Mistrial.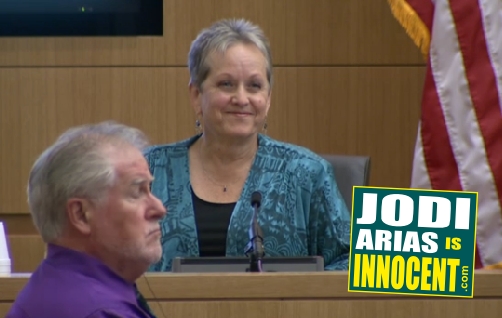 Leave your comments below on trial day 43… as Alyce LaViolette continues her cross, and Jodi takes one step closer to victory.
SJ
Team Jodi