.
CLICK HERE FOR DAY 42 VIDEO RECORDING
There's not much more that can be said regarding the Snow White related circus from last Thursday… or the respective ages and/or living conditions of the 7 dwarfs… but you can always click here if you want to watch the highlights again.
Consensus of opinion regarding Martinez — in addition to him being a dickhead, and having lost the plot, lost the jury, and lost the trial a long time ago — is that he'll not be continuing with his cartoon themed antics today. I wouldn't be so sure though, because it's never easy to forecast the activities of a total lunatic. No doubt we'll find out soon enough.
Having said all that, there's no getting around the fact that Alyce LaViolette is more than holding her own right now against the little guy, and that's certain to continue throughout the remainder of her cross. She's basically playing him like a fiddle… just like Jodi did a few weeks back.
.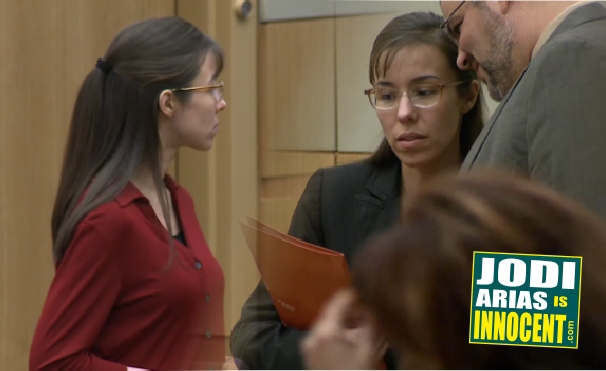 Leave your comments below on trial day 42… as Jodi takes one step closer to victory.
SJ
Team Jodi