.
Following on from my earlier posts & warnings regarding the JAA Appellate Fund:
This is to confirm that Jason Weber has now been issued with formal written notice – (from the JAA Fund trustee, Sue Halterman) – to stop soliciting for any further donations to the official JAA Appellate Fund… both through his website (at Justice 4 Jodi Arias .com) and his accompanying FB page.
Click the image below to see the email message (opens in a new window):

(Personal & confidential information has been excluded)
Let it go on record that with immediate effect, and based on his wayward actions, unfounded accusations, drunken rants, threats & verbally abusive antics to date, Jason Weber no longer has the support of Jodi, the Trustee (Sue Halterman) or any other members of the Arias family. The same also applies to the Admins of the aforementioned website and FB page.
In summary: The only website authorized to collected donations is the official JAA Appellate Fund website at Justice4Jodi.com.  Be sure to pass this message on to all your contacts, and via the share buttons above & below this post.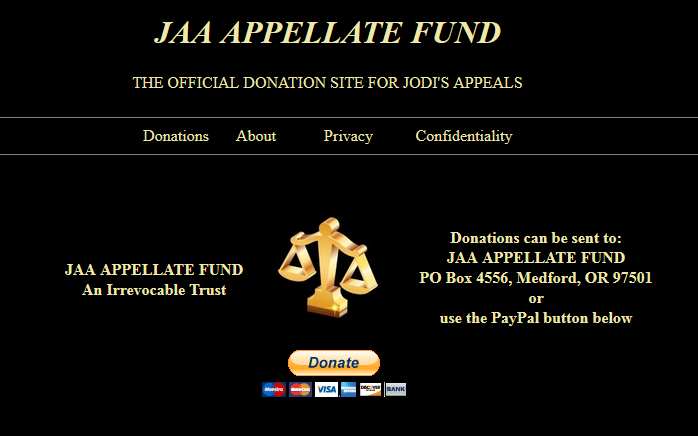 Thanks to Journee & Pandora for the planning & production of this movie on behalf of Team Jodi.
. . . . . . . . . . . . . . . . . . . . . . . . . . . . . . . . . . . . . . . . . . . .
Remember: WE ARE TEAM JODI – AND WE WILL BE VICTORIOUS in our quest for JUSTICE FOR JODI!
SJ
Team Jodi
If you would like to help Jodi by way of a financial donation to the official JAA APPELLATE FUND, click the Team Jodi link below for further details. All donations via Justice4Jodi.com go directly to the fund for assisting with the legal fees associated with appealing Jodi's wrongful conviction. Justice4Jodi.com is the ONLY website authorized to collect donations. You can also check out Jodi's new Art Gallery website by clicking this link. Thank you for your ongoing support!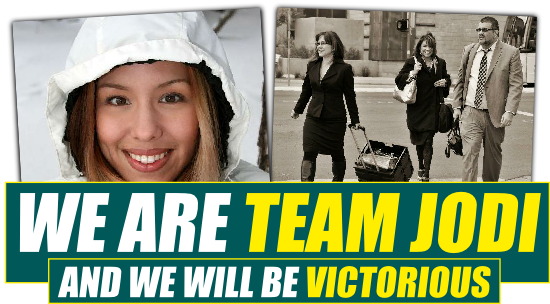 .