.
Hot on the heels of the status hearing on June 20th, the next proposed status hearing (originally set for July 20th) has now been set for this coming Tuesday, July 16th. Apparently, this imminent get-together in the AZ state circus will decide if the trial will be postponed, continued or if a plea deal will be reached.
Failing all that, Judge Pickles may decide to toss a coin, draw lots or organize a karaoke competition to decide the outcome. We shall soon see…
Click on the links below if you missed any of my earlier related posts:
Ten Kinds of Unfairness in the Jodi Arias Trial
Motion to Vacate Aggression Phase Verdict
Following on from that — if you're still a little undecided on what religion you should follow — and assuming you want to follow one in the first place of course — check out the flowchart below… then post your comments to let us all know which religion you finished up with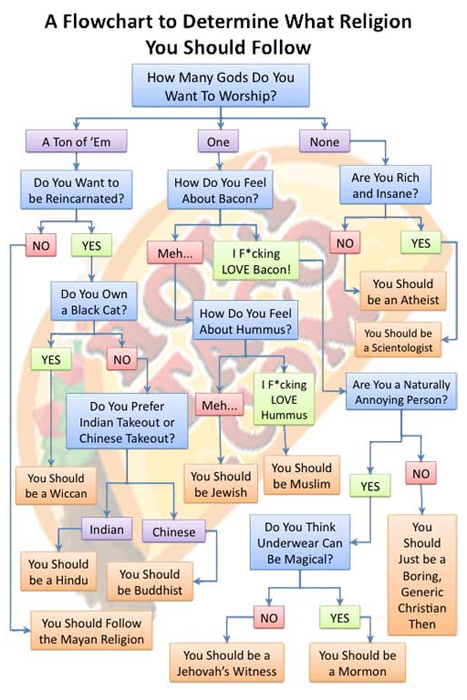 Remember…
WE ARE TEAM JODI – AND WE WILL BE VICTORIOUS in our quest for JUSTICE FOR JODI.
Have an awesome day as always!
SJ
Team Jodi
If you would like to help Jodi by way of a financial donation via check or PayPal, click the Team Jodi link below for further details. All donations go directly to the Arias family…