.
Day 14… and the Evidentiary Hearing turned out to be way more eventful than we expected. The computer forensics expert – Bryan Neumeister – soundly & squarely sank Kermit on his lily pad with his analysis & reporting on TA's laptop hard drive, and all the incompetence & evidence tampering surrounding it. The latter having been systematically detailed in the Motion to Dismiss filed earlier by the Defense.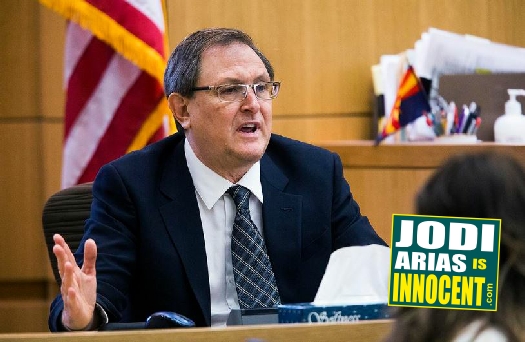 It could only be classed as a monumental meltdown of the prosecution's case, followed closely by an equally spectacular Kermit & Pickles meltdown to finish off the day.  Priceless

Here's the latest from 12 News – (click the pic to open the video player in a new window):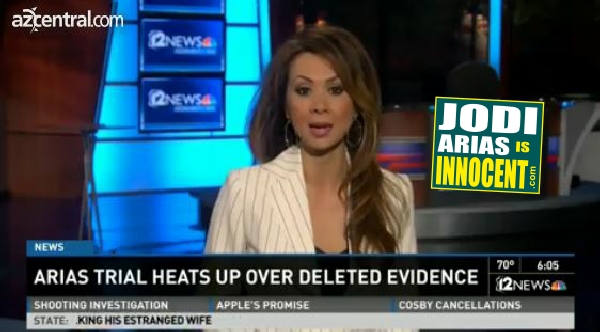 Check out these tweets for the highlights from yesterday:


Tween Definition from Wikipedia:   A tween is a person who is between the ages of 10 to 12 years old. The term is often described in popular media as referring to a pre-adolescent (usually female) who is at the "in-between" stage in their development when they are considered "too old for toys, too young for boys."












And here's a tweet from Jeff Gold that speaks volumes:

Judging by that unfortunate after-trial tweet, if Jeff Gold (or anyone else) can't even differentiate between teen porn & child porn, then he's probably got a fair amount of both on his PC… but nowhere near as much as TA had.
Also take into account that today's hearing wasn't specific to TA watching porn, but rather all the porn that was found on his PC after the prosecution flatly denied its existence and based a lot of their initial trial BS around it.
. . . . . . . . . . . . . . . . . . . . . . . . . . . . . . . . . . . . . . . . . . . .
So, we're back again on Monday with the jurors, for what looks like being the only trial day of the week, due to the holidays.
A continuation of today's Evidentiary Hearing is scheduled for Thursday December 4th.
Finally, today was the first time (during the trial) that we heard there were two different memory cards found for the camera (in the washing machine) – but there was only ever one memory card produced as evidence. The plot thickens.
Ok peeps. Have an awesome weekend!
Remember…
WE ARE TEAM JODI – AND WE WILL BE VICTORIOUS in our quest for JUSTICE FOR JODI.
Never question it.
Never doubt it.
Leave your thoughts & comments below…
SJ
Team Jodi #WINNING
If you would like to help Jodi by way of a financial donation to the official JAA APPELLATE FUND, click the Team Jodi link below for further details. All donations via Justice4Jodi.com go directly to the fund for assisting with the legal fees associated with appealing Jodi's wrongful conviction. Justice4Jodi.com is the ONLY website authorized to collect donations.
In addition, please DO NOT, under any circumstances, donate through any other website or Facebook page/group claiming to be "official" and/or acting with Jodi's approval or authorization. The same applies to any "Jodi Membership Clubs", groups or fake Trust funds that have been set up. These sites are bogus – as are their intentions – and they should be actively avoided. If you are aware of any such sites, please help Jodi by clicking here and reporting them. Thank you for your ongoing support!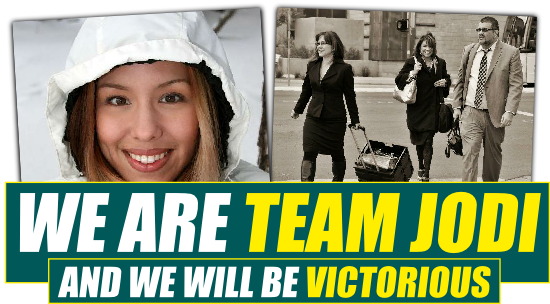 .