.
Following on from the events of Monday's dismissal motion filing, today could be very interesting. Could the whole trial actually come to an end over this issue this morning? Well, we know from previous experience that the wheels on this circus act turn v-e-r-y slowly… but we also know that anything is possible.
*** CLICK HERE TO READ THE MOTION – (15-page PDF Document) ***
Word on the street (predominantly from the brainwashed & forever clueless pedo-huggers) is that this whole issue is due solely to a Trojan Horse virus. That theory can easily be explained in one non-technical word: Bullshit. There's no connection whatsoever.
Michael Kiefer sums it up as follows:
"Attorneys are not allowed to file bogus allegations. That in itself would be misconduct. So you have to assume that if they are filing these allegations it's because they're true. Prosecutor Juan Martinez is someone who has a reputation. They have talked about him in the AZ Supreme Court." – Michael Kiefer
Click here to keep up with everything via Michael Kiefer's live Twitter feed. Kick off is scheduled for 9.30 am MST.
"If defense experts' claims are true that thousands of pornographic files on Travis Alexander's personal computer were destroyed while the computer was in possession of Mesa police, it could lead to criminal and ethics charges against the police and prosecutors." – AZ Central
Latest pics from the courtroom, 11/12: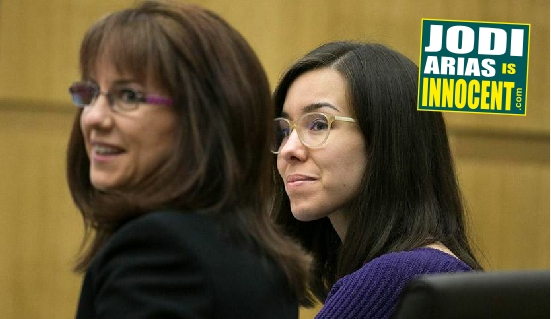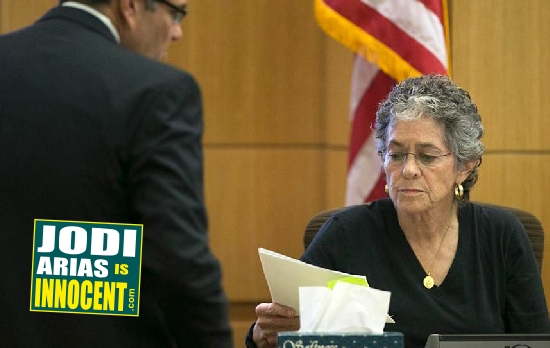 . . . . . . . . . . . . . . . . . . . . . . . . . . . . . . . . . . . . . . . . . . . .
Remember…
WE ARE TEAM JODI – AND WE WILL BE VICTORIOUS in our quest for JUSTICE FOR JODI.
Never question it.
Never doubt it.
Leave your thoughts & comments below…
SJ
Team Jodi #WINNING
If you would like to help Jodi by way of a financial donation to the official JAA APPELLATE FUND, click the Team Jodi link below for further details. All donations via Justice4Jodi.com go directly to the fund for assisting with the legal fees associated with appealing Jodi's wrongful conviction. Justice4Jodi.com is the ONLY website authorized to collect donations.
In addition, please DO NOT, under any circumstances, donate through any other website or Facebook page/group claiming to be "official" and/or acting with Jodi's approval or authorization. The same applies to any "Jodi Membership Clubs", groups or fake Trust funds that have been set up. These sites are bogus – as are their intentions – and they should be actively avoided. If you are aware of any such sites, please help Jodi by clicking here and reporting them. Thank you for your ongoing support!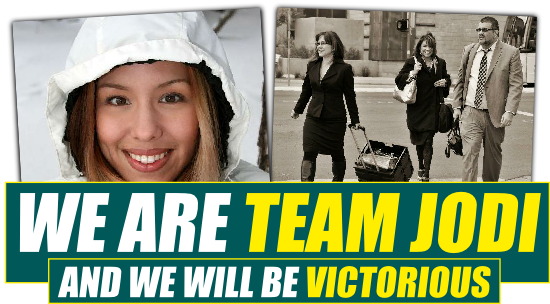 .