Click here (or click the screenshot below) to visit the official Jodi Arias Art Gallery.
It includes all the currently available artwork, together with a complete archive of all the artwork Jodi has produced – plus Jodi's Blog and links to websites recommended by Jodi.
The site also features secure online ordering via PayPal, and can be accessed on your laptop, iPhone, tablet or any other mobile device you have.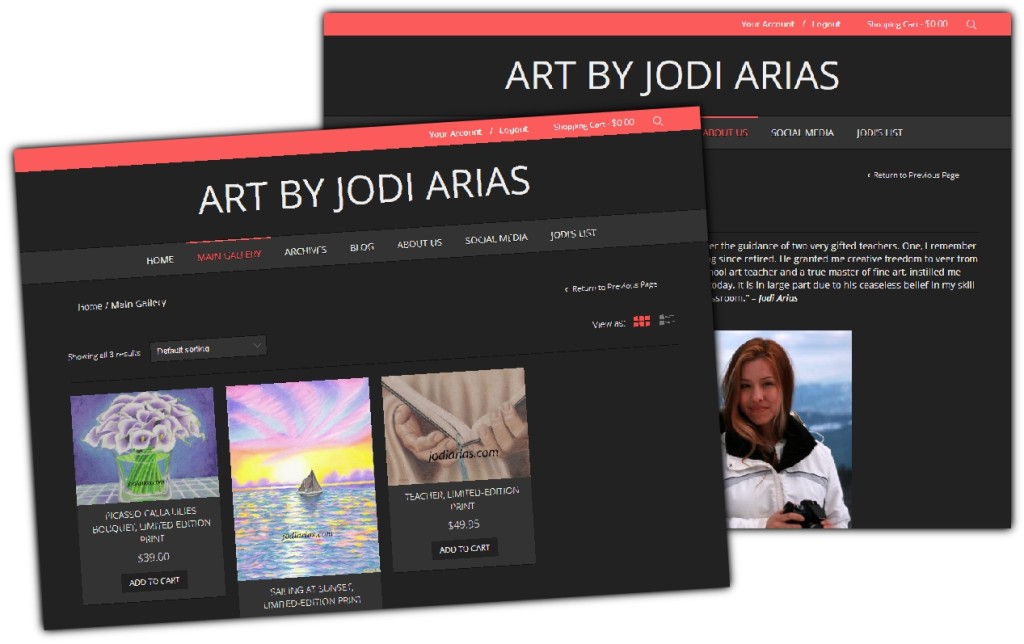 Thank you for your ongoing support!
SJ
Team Jodi