.
The result of this morning's AZ State Circus hearing was that there'll be another hearing on September 16th.
Following on from all of that, here's a quick rundown on what we know so far…
* We know the infamous shoe print in the bathroom wasn't put there by TA or Jodi,
* We know Zach Billings actually knows way more than he's prepared to admit to,
* We know TA's inbred meth-head family are both retarded and very bad actors,
* We know the original jurors were watching a different trial to everyone else,
* We know Dirty Sanchez never produced any evidence to prove pre-meditation,
[hdplay id=159 width=500 height=300]
* We know that none of the pedo-huggers have ever been subject to domestic violence,
* We know what Chris & Sky Hughes are,
* We know the world is a far better place without TA – see proof below…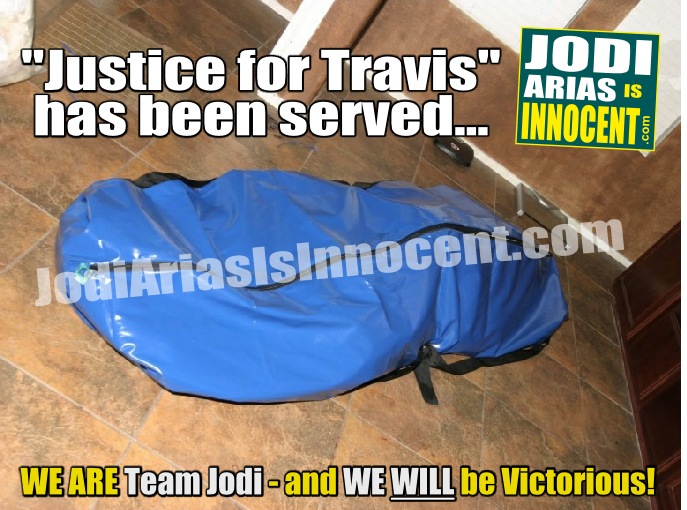 * We know the only DP the haters are gonna end up with is this one,
* We know both the State's "star witnesses" repeatedly lied under oath, (and that they couldn't even find their own ass with both hands),
* We know the haters should be prohibited from reproducing (by way of mandatory terminations),
* We know this trial was a grossly overcharged self-defense case,
* We know Jodi is awesome and always will be,
* We know WE WILL BE VICTORIOUS in our quest for Justice for Jodi…
Ani't that the truth.
What else do we know?
SJ
Team Jodi