.
As we look back at 2013, we all know first hand that Jodi's trial has been a piss-poor excuse of a judicial circus throughout the year, and that still continues to this day. We also had two "high profile" trials (including Zimmerman's) actually start and finish in-between one status hearing and the next a few months back.
Whether we'll ever get a re-trial in 2014 or even an unbiased jury is another thing altogether. Come to think of it, we never managed to get an unbiased jury the first time around, did we? So how that could be achieved at the second time of asking is anyone's guess.
As I documented back in May, we've still never seen any conclusive proof of pre-meditation. And despite Kermit's shambolic showboating escapades and countless acts of blatant prosecutorial misconduct, the State never even came close to proving their case beyond and to the exclusion of all reasonable doubt. Nor will it ever. No amount of assumption or wishful thinking will ever change that fact.
The autopsy pics never proved pre-meditation either. All they prove is that the pedo-animal Jodi was defending herself against came off decidedly second best. Jodi – the potential VICTIM – turned the tables on her attacker. Self defense. Plain & simple.
So yes, let's see how this BS unfolds next year… if and when the AZ State Circus ever manages to come back to town.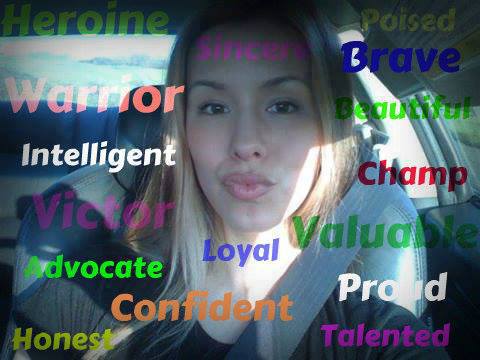 . . . . . . . . . . . . . . . . . . . . . . . . . . . . . . . . . . . . . . . . . . . . . . . .
In the meantime, and from a purely personal perspective, DECIDE TODAY that you're finally gonna achieve your dreams in 2014. Don't just try to do something either, because trying means having the intention to fail. Decide you're gonna do it instead.
Because sometimes, you just gotta put all your excuses to one side and go for it… whether you wanna be an astronaut, a brain surgeon, a professional golfer, a porn star, an author, an artist… or even if you wanna be something ridiculous like a State Prosecutor. Whatever it is you wanna do or whatever you wanna be — even if it's something relatively mundane like losing weight or stopping smoking (or both) — decide you're gonna do it and to hell with anyone that tries to stand in your way and stop you.
I could go on as usual, but I'll leave it at that for now.
I hope you have an awesome New Years Eve, whether you're in the US, Canada, the UK, Grease or even Australia… and I hope you have an equally awesome, peaceful & prosperous 2014.
Thanks again for all for your support throughout the year, and for your continued support in 2014 and beyond.
And remember:
WE ARE TEAM JODI – AND WE WILL BE VICTORIOUS in our quest for JUSTICE FOR JODI!
Make no mistake.
Until next year!
SJ
Team Jodi
If you would like to help Jodi by way of a financial donation to the official JAA APPELLATE FUND, click the Team Jodi link below for further details. All donations go directly to the fund for assisting with the legal fees associated with appealing Jodi's wrongful conviction. Thank you for your support!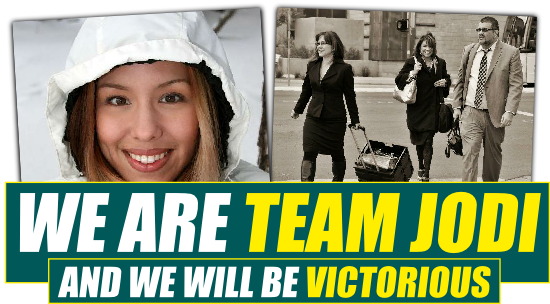 .