Following on from my previous post – "State Bar investigator urges disciplinary action against Jodi Arias prosecutor Juan Martinez over sex allegation." >>>

---
Having brought a serious bar complaint against Juan Martinez, Jodi now has legal fees that are not covered by the Appellate fund.
The attorneys she retained are now in possession of still more information that warrants another bar complaint. Right now there are several pending bar complaints against Martinez, and this additional submission would help to strengthen the overall case against him.
Jodi has been paying what she could, when she could… but her attorneys now require that she pay off what she currently owes for the original complaint before they proceed further. The balance due now is approximately $12,800. Time is of the essence – so the sooner Jodi's lawyers are able to act, the more weight the new complaint will carry collectively with the others.
Sandy (Jodi's mom), has set up a special GoFundMe page for this purpose. Any assistance you can possibly provide will be greatly appreciated.
Click the pic below for further info: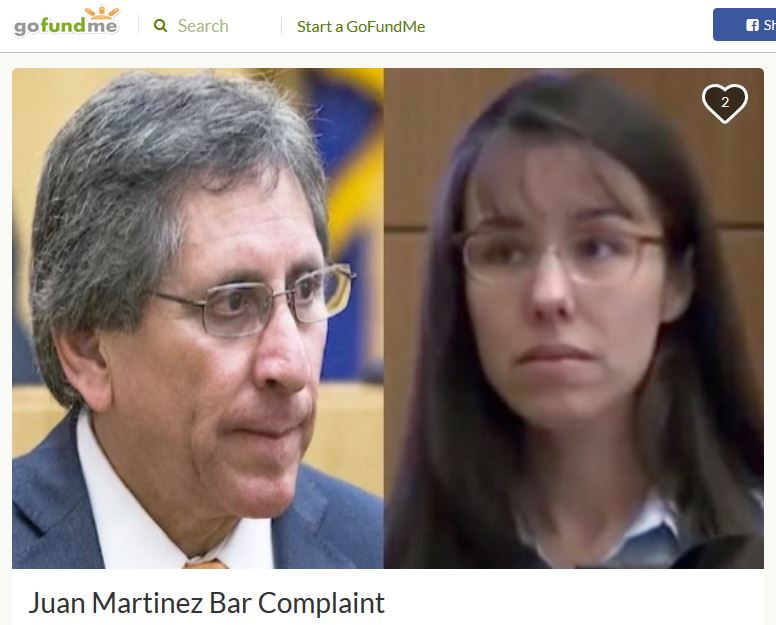 . . . . . . . . . . . . . . . . . . . . . . . .
Leave your comments below.
SJ
Team Jodi #WINNING <<<

Click the banner below to read Jade's post – "Justice Denied: Why The Jurors Got It Wrong & How The Facts Decimate The State's Case Against Jodi Arias.":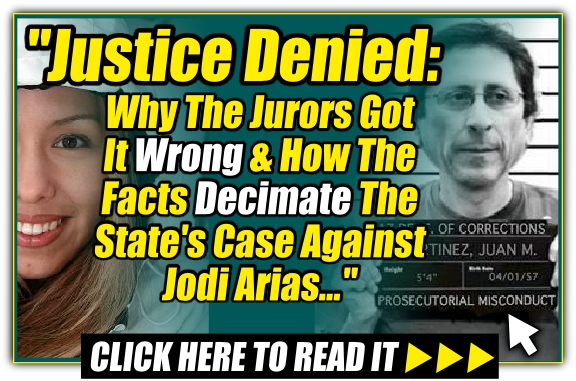 Click the links below to read Jade's previous posts in the series:
Stephens, Sandbagging & The Six Month Crap-Fest
Corruption, State-Sponsored Murder & Twelve Angry Men
The Immaculate Deception: Exposed
Michael Melendez – Perjury Exposed
The Presumption of Innocence
The Great Mormon Porn Swindle