*** CLICK HERE FOR THE FULL STORY & VIDEO @ 12 NEWS.COM ***
12 News Exclusive:
An ethics complaint filed against the high-profile prosecutor in the Jodi Arias case alleges he engaged in misconduct that may have compromised her trial, 12 News has learned. The complaint was filed with the State Bar of Arizona on behalf of Jodi Arias.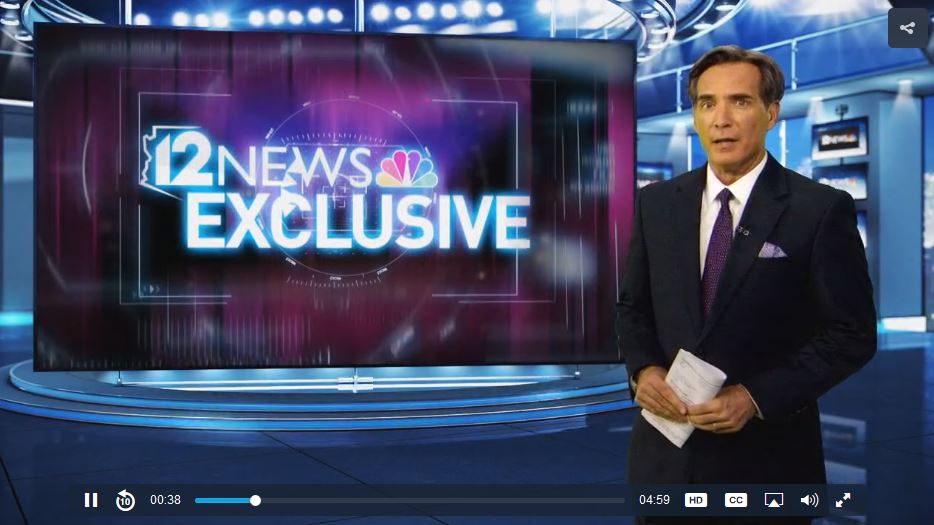 At the center of the accusation of misconduct against Deputy Maricopa County Attorney Juan Martinez is an alleged relationship with a woman who was blogging and providing TV commentary on the Arias case, according to a police report obtained by 12 News.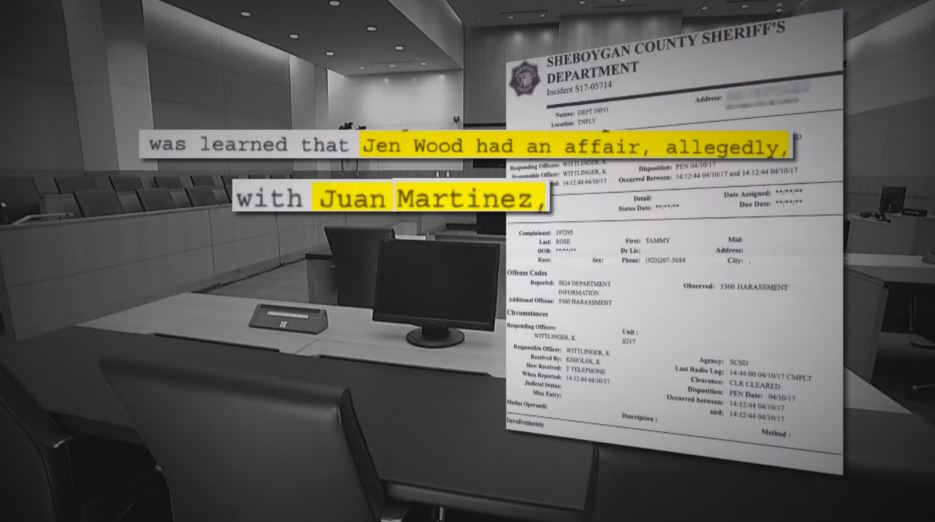 The woman, Jen Wood, was one of the two self-named "Trial Divas," who dished about the Arias case on TV and online.
A State Bar of Arizona spokesman confirmed to 12 News it is "investigating an ethics complaint alleging that Martinez had inappropriate relationships that may have compromised the Arias case."
Tammy Rose, a free-lance reporter who covered the Arias trial, filed a sworn statement with the ethics complaint.
Rose said she and Wood became friends while they were covering the trial's death-penalty phase in 2015.
They would car pool to the Maricopa County Courthouse and trade text messages through the day.
"She told me this shocking secret that I was – so shocked when she told me – that she said she was having an affair with Juan Martinez," Rose said in an interview from her Wisconsin home.
Experts on legal ethics say a relationship in itself wouldn't violate Arizona Supreme Court rules governing conduct by attorneys… but if Martinez shared non-public trial information with a blogger and commentator like Wood, ethics experts say, that could be a problem.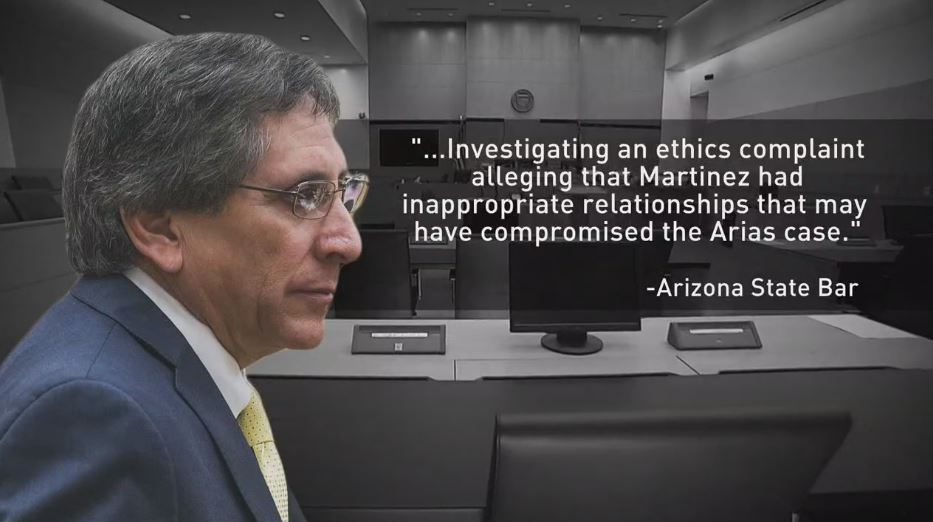 "Attorneys in those kind of proceedings have to be especially careful to mind their ethical obligations," said Keith Swisher, professor of legal ethics at the University of Arizona.
"They can't (share information) themselves and, importantly, they can't do it through a third party, including people with whom they're associated romantically or otherwise."
*** CLICK HERE FOR THE FULL STORY & VIDEO @ 12 NEWS.COM ***
. . . . . . . . . . . . . . . . . . . . . . . . . . . . . . . . . . . . . .
UPDATE: The JAA Appellate Fund total currently stands at $105,867.49 — so let's be sure to keep the momentum rolling throughout 2017, so the fund total can push on towards the ultimate target of $250,000. That in turn will help towards covering all the legal fees associated with appealing Jodi's wrongful conviction.
All donations via Justice4Jodi.com go directly to the fund. It is also the ONLY website authorized to collect donations.
In addition, please DO NOT, under any circumstances, donate through any other website or Facebook page/group claiming to be "official" and/or acting with Jodi's approval or authorization. The same applies to any "Jodi Membership Clubs", groups or fake Trust funds that have been set up. These sites are bogus – they continue to steal money from Jodi's future – and they should be actively avoided. If you are aware of any such sites, please help Jodi by clicking here and reporting them.

. . . . . . . . . . . . . . . . . . . . . . . . . . . . . . . . . . . . . .
Remember…
WE ARE TEAM JODI – AND WE WILL BE VICTORIOUS in our quest for JUSTICE FOR JODI.
Make no mistake.
Believe it.
Prepare for it.
Be part of it.
SJ
Team Jodi #WINNING <<<

Click the banner below to read Jade's post – "Justice Denied: Why The Jurors Got It Wrong & How The Facts Decimate The State's Case Against Jodi Arias.":