.
Check out the post below. It was based around a post made by Jade prior to the in initial verdict in May, but for some reason it never actually got posted. Interesting reading to say the least, and still applicable.
Here it is:
. . . . . . . . . . . . . . . . . . . . . . . . . .. . . . . . . . . . . . . . . . . . . . . . .
"All roads lead back to Dr. Geffner. You can bet the term dura mater is reverberating around that room.
It was the epicenter that the entire case for Martinez rested on. Without convincing the jury beyond a shadow of a doubt that a 25 caliber bullet above the right eye had the immediate effect of rendering Alexander helpless, the entire case fell apart for disproving self defense. Now at the very end of the case, it's been held up to ridicule. That couldn't have happened at a better time because the ME repeated over and over three different times on the stand it HAD to go through the brain. The emphasis Jennifer put on it with the question 'do you know how serious this case is' riveted that ME's incompetence or deliberate lie in their brains.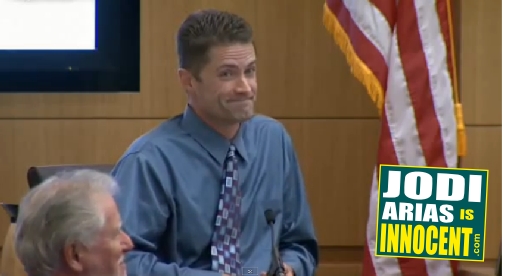 Now all the other things that possibly seemed so unlikely can much more logically fall into place as Jodi described it. Once they can accept the premise of the POSSIBILITY of Alexander fighting, the self defense is automatic.
It then morphs right into why? And the second prong, domestic violence, i.e having the same man's hands around her neck that caused the shutoff of oxygen to her brain once before is now not able to laughed at by any juror who tries to dismiss it and argue it. Now it is very real that he was trying to get on top of her just as she described on June 4th to do again. The flashback is now very believable and again it was Dr. Geffner who pulverized the only witness who tried to indemnify it as the preformed mentality of a violent and dangerous woman.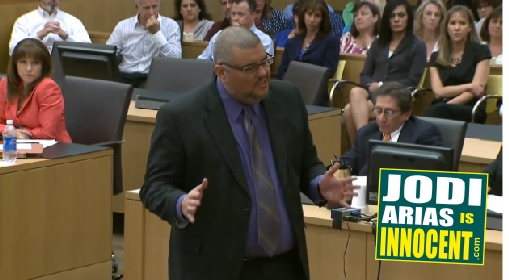 The twelve in there are mostly seniors. Seniors have life experiences, they have raised their own families. They are envisioning some of their sons or daughters being abused in the manner they heard on the tapes and the texts and the emails. They are realizing these weak inferences don't add up and they have seen the sham attempted to be perpetrated on them by a rabid bloodthirsty egomaniac that I bet most of them couldn't stand.
It had to be made clear to them when it was laid out like a road map in Nurmi's closing how common sense will tell them that to believe the hyperbole Martinez pleaded with them to construe as premeditation beyond a reasonable doubt, not only didn't meet that standard, it should be an insult to their intelligence.
There is a lot of material those folks are going over and any that may be pro prosecution in there is not having an easy time convincing those who are not I can assure you of that. I had said from midway in the trial this is no Simpson jury. There are some very bright people who are pointing out many of the same things we have for months. But now, with what I had said all along about this amateur ME being eviscerated if only a top coroner expert had been able to testify, it was all done by the one person who came at the final hour, decimated the State's case and shined the spotlight on the real murderers.
I believe we will see that, although this isn't truly a jury of Jodi's peers in age, it will be a jury where Martinez will not like what he hears. And it couldn't happen to a more deserving prick."
. . . . . . . . . . . . . . . . . . . . . . . . . . . . . . . . . . . . . . . . . . . . . . . . .
Thanks to Jade for the post!
Remember…
WE ARE TEAM JODI – AND WE WILL BE VICTORIOUS in our quest for JUSTICE FOR JODI.
Never question it.
Never doubt it.
SJ
Team Jodi
If you would like to help Jodi directly by way of a financial donation via check or PayPal, click here (or click the Team Jodi link below) for further details.