.
There's no trial until Wednesday (due to there being a "One Day Sale" on at Macy's today).
Not to be outdone, here's the latest Motion for Mistrial… filed by the defense on Feb 7th 2015. It further highlights & details additional instances of prosecutorial misconduct on behalf of the State in relation to Dr Robert Geffner's recent cross examination.
CLICK HERE (or click the pic below) to read the motion (5-page PDF Document)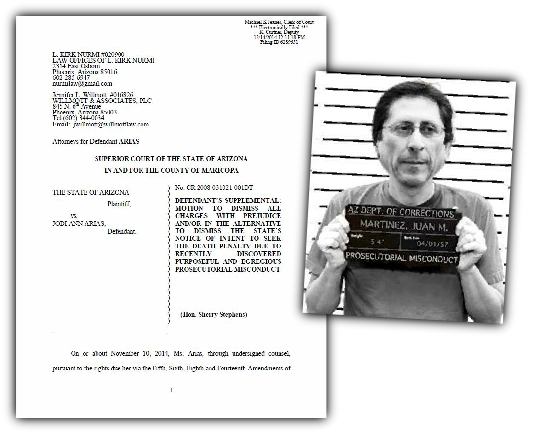 Here's a quick overview of yesterday's events from Fox 10 Phoenix:
"The Jodi Arias sentencing retrial stopped abruptly Monday afternoon as the judge announced she will question each member of the jury privately.

Judge Sherry Stephens did not say what the reason for the questioning was, but the fact she is calling each juror in individually means it is possible she is looking into some kind of misconduct.

The announcement came after a day of questions for a key prosecution witness, Psychologist Janeen Demarte.

In a bruising cross-examination, Arias defense attorney Kirk Nurmi ridiculed Dr. Demarte, suggesting she is an inexperienced hired gun. At one point even asking "When did you become this guru of psychological certitude."

The judge read questions from the jurors. They asked how much she knew about treating domestic violence and sexual abuse, and why her tests of Arias are more accurate than the tests done by psychologists hired by the Arias defense team.

There is no trial on Tuesday, the sentencing retrial resumes Wednesday."
. . . . . . . . . . . . . . . . . . . . . . . . . . . . . . . . . . . . . . . . . . . .
In the meantime…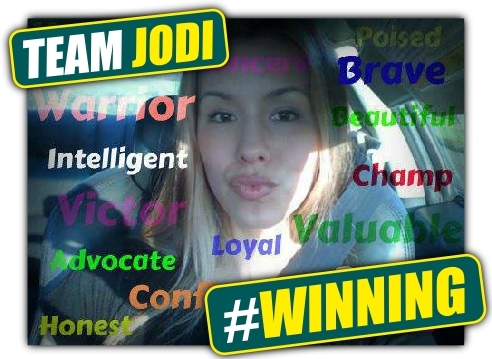 . . . . . . . . . . . . . . . . . . . . . . . . . . . . . . . . . . . . . . . . . . . .
Remember…
WE ARE TEAM JODI – AND WE WILL BE VICTORIOUS in our quest for JUSTICE FOR JODI.
Never question it.
Never doubt it.
Leave your thoughts & comments below…
SJ
Team Jodi #WINNING <<<

Click the banner below to read Jade's post – "Justice Denied: Why The Jurors Got It Wrong & How The Facts Decimate The State's Case Against Jodi Arias.":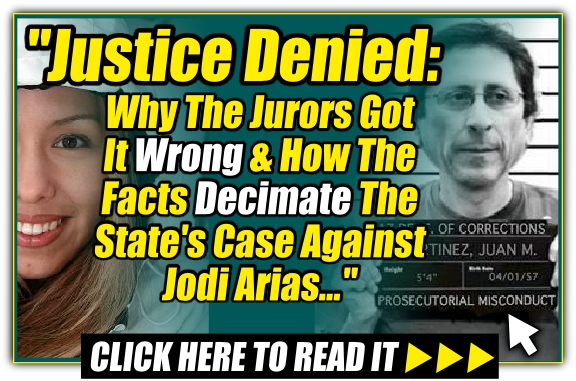 Click the links below to read Jade's previous posts in the series:
The Immaculate Deception: Exposed
Michael Melendez – Perjury Exposed
The Presumption of Innocence
The Great Mormon Porn Swindle
If you would like to help Jodi by way of a financial donation to the JAA APPELLATE FUND, click the Team Jodi link below for further details. All donations via Justice4Jodi.com go directly to the fund for assisting with the legal fees associated with appealing Jodi's wrongful conviction. Justice4Jodi.com is the ONLY website authorized to collect donations.
In addition, please DO NOT, under any circumstances, donate through any other website or Facebook page/group claiming to be "official" and/or acting with Jodi's approval or authorization. The same applies to any "Jodi Membership Clubs", groups or fake Trust funds that have been set up. These sites are bogus – as are their intentions – and they should be actively avoided. If you are aware of any such sites, please help Jodi by clicking here and reporting them. Thank you for your ongoing support!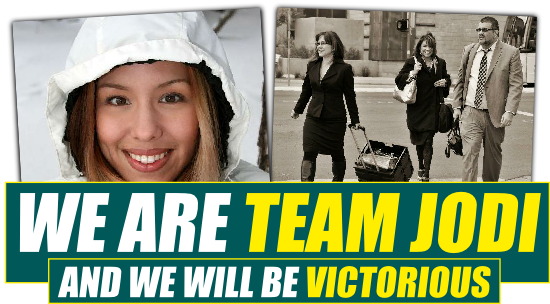 .