.
James Roy Moore: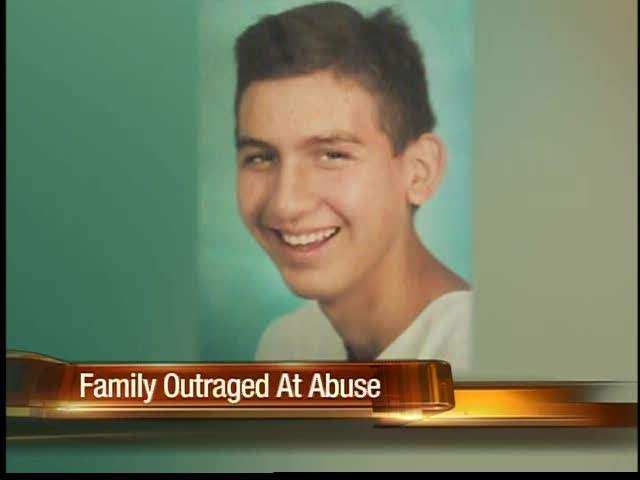 Is a painful, neglectful, abusive death with months of ongoing torture and suffering less important to a self-defense crime? Why do the Pinkertons get to walk out of prison after 13 (Carlena) & 7 (Joshua) years BUT Jodi Arias is facing the Death Penalty or LWOP? 
Joshua and Carlena Pinkerton Abused Mentally Disabled Family Member to Death:
Joshua and Carlena Pinkerton (brother-in-law and sister of the victim) were the legal caregivers of James Roy Moore. James Moore was nearly 22 years old, but family members say he had the cognition of a child and depended on the Pinkertons for care and support.
According to court documents, the Pinkertons brought James Moore to a medical center, telling staff that he had been vomiting and not eating recently. The Pinkertons then left.
James "required a level of care that the medical center could not provide," according to the documents, and he was transferred to a hospital, where the doctor called the police after identifying "abusive injuries": (bruising, scrapes, puncture wounds, an infected wound, dehydration, low body temperature and body weight).
James ended up dying, and an autopsy revealed more injuries, including a dislocated shoulder, a puncture in his arm, a possible broken nose, several bone fractures, a bruised testicle, injuries inside of his mouth, a flesh-eating virus, sores, a collapsed lung, renal failure and various other cuts and bruises.
The sores were possibly caused by the man lying in his own urine and feces, according to the court documents.
Bruising on his knees was suspected to be a result of crawling. A puncture pattern on his thigh matched that of a "chicken wire structure" found on the roof of the Pinkertons' home.
Moore was 6′ and weighed only 100 pounds at the time of his death. Police described the man's injuries as "abusive, neglectful, and tortuous."
When investigating the Pinkertons home, the police stated that they noticed only a few items in James room, which included a litter box and a chair.
They also stated that the house had a 2′-by-4′ room that contained only a water heater and drain, and that there was evidence that James Moore had been locked in the room for long periods of time. The room was secured by a dead-bolt lock on the outside and had no handles and there were indications of restraints in the room.
~~~~~~~~~~~~~~~~~~~~~~~~~~~~~
During the trial, Moore's family told Judge Roland Steinle of Maricopa County Superior Court that Moore was a kind and loving person who would never have hurt anyone but that his last memories were of pain, ongoing torture and suffering.
In a letter to Judge Steinle, Moore's grandmother said that it haunted her that he probably went to bed hungry, scared and in pain and that now all she can do is take flowers and toys to his grave.
Carlena Pinkerton remained silent throughout the hearing, not once addressing Judge Steinle or her family.
In response to inquiries from his mother-in-law, Joshua Pinkerton made only one statement: "No," he said. "It wasn't worth it."
~~~~~~~~~~~~~~~~~~~~~~~~~~~~~
Carlena Pinkerton, was sentenced to 13 years in prison. She had pleaded guilty to second-degree murder and vulnerable-adult abuse.
Joshua Pinkerton was sentenced to 7 years in prison. He had pleaded guilty to manslaughter and vulnerable-adult abuse.
Jodi Arias is facing the death penalty for killing her ex-boyfriend IN SELF DEFENSE. The Prosecution in the Arias case argued that the crime was committed in an especially cruel, heinous and depraved manner". We are asking them to re-read how James Moore was murdered: Beaten. Tortured by his own sibling and brother -in-law. They were offered  plea deals. Jodi Arias offered to plead guilty to second-degree murder but the State of Arizona said no.
Could we say double standards and if so, WHY?