.
Dale Aaron Webber: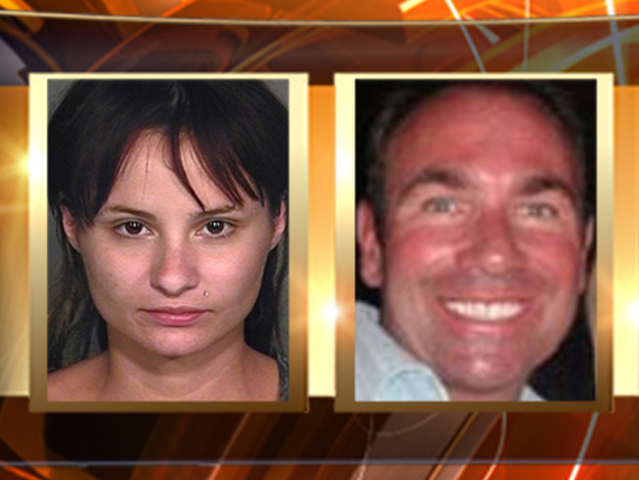 PREMEDITATED armed robbery and murder gets a MANSLAUGHTER conviction… Arizona, based on what law?
Scottsdale police arrested Morgan Leigh Adams, in Chandler Arizona for the murder of Dale Aaron Webber.
Adams was booked into Scottsdale City Jail on charges of first-degree murder, conspiracy and robbery in connection with the death of Dale Aaron Webber.
Investigators believe robbery was the motive. A landscaper called police after he found 44-year-old Dale Webber dead in his backyard spa. Webber lived in the 1100 block of N. 87th Way, near McDowell and Loop 101.
The cause of Webber's death initially was believed to be a possible drowning. The fact that he had been murdered was not immediately clear because of the condition of the body, police said. Officers on scene said it appeared Webber had been dead for a number of days prior to his discovery.
A Maricopa County Medical Examiner's Report later determined that Webber died of a single gunshot wound inflicted while he was in the spa. Webber was shot dead with a .45-caliber handgun around midnight May 10, 2009.
At Webber's house, investigators found money scattered on the floor near a safe, and a partial dollar bill stuck in the door, which indicated a robbery. Missing was Webber's .45-caliber handgun and his cell phone.
Based on text messages from Webber's cell phone and the placement of an unrelated handgun and rifle next to Webber's body, investigators concluded that the crime scene was staged. Neither weapon found at the scene had been used in the murder. Adams' DNA was found on a rifle box and the box for Webber's missing gun.
Adams admitted to investigators that she'd been at Webber's house earlier in the day to buy two tablets of oxycontin, according to a probable-cause statement filed with the courts. Adams and Webber dated for about three years and Adams continued to buy oxycontin from Webber after their breakup.
But Adams denied returning to the house in the early hours of May 11.
On May 11 around noon, Adams sold almost $1,000 worth of oxycontin tablets to Rick McInally, the court statement said.
Investigators believe Adams got the tablets from Webber at the time of the murder because Webber had purchased a similar amount around the same time.
A wiretapped phone call, between Adams and Carlos Yero, Jr., Adams' current boyfriend, revealed that Adams wouldn't talk about Webber's murder over the phone. Another call to Adams' mother had the mother telling Adams that she told police that people other than Adams wanted Webber dead.
On June 22, the statement alleges, investigators learned that Adams, Yero, Jr., Richard McInally, and Joseph Valdez were conspiring to commit an armed robbery to obtain drugs and money.
A vehicle that Yero, Jr. and Valdez were driving was stopped and searched. Officers found a loaded .40-caliber handgun and .45-caliber ammunition. McInally was later taken into custody.
~~~~~~~~~~~~~~~~~~~~~~~~~~~~~~~~~~~
After denying her involvement, Adams changed her story and pleaded guilty to manslaughter and a narcotic drug violation.
Morgan Adams was convicted to MANSLAUGHTER. Her release date is 13/09/2026.
Morgan Adams premeditated and conspired to armed robbery to obtain drugs and money. She committed murder and theft, staged the crime scene and was able to get a MANSLAUGHTER conviction. Jodi Arias committed a crime in self-defense and was convicted to premeditated 1ST degree murder and is facing the Death Penalty or LWOP…. 
WHAT'S WRONG WITH THIS PICTURE, ARIZONA?