.
Having recently exchanged emails with Dr Samuels and thanked his for his valued testimony, I also invited him to write a message for inclusion in the website.
Here's the message he kindly sent me:
"Thanks to all of those who have expressed support for my testimony.  While I can't comment specifically on the case until it is over, rest assured that the PTSD diagnosis is real as is memory loss during acute stress.  Those were the points I tried to make and hope that the message was clear enough for the jury to understand. Again, thanks for your support." — Richard M. Samuels, Ph.D.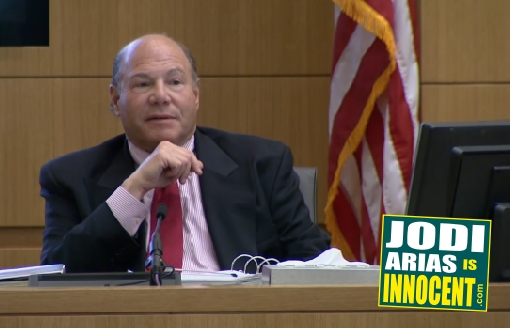 As Dr Samuels rightly stated to Martinez last week – "You have no knowledge in this area" – because you can't study something for 35 minutes and know more about it than someone who's studied it for 35 years.
Ain't that the truth…
SJ
Team Jodi